Note: Ads on this site provide a small commission to 43BlueDoors. All proceeds are donated to supporting young girls rescued from human trafficking.
Heat radiated from the makeshift grill standing crookedly beside the sidewalk.  The early afternoon was already hot.  On the grill was a wok of oil-boiled empanadas.  Pieces of chicken and pork lay directly on the grate next to the wok,  sizzling above the smoldering firewood.  Trin pointed to the piece he wanted and asked "cuanto cuesta"( how much).  The lady responded with the price in cordobas.  It came with a full bag of homemade plantain chips and a side of Nicaraguan cabbage slaw.
THE CROOKED-TOOTHED THIEF
Standing by the busy street that had items of local produce on display, waiting for the meal to be ready, I felt somebody's hands press against both sides of my waist.  I looked over at Trin.  He had one hand holding his cell phone and the other by his side.  By then the hands were feeling over my pockets.
I quickly turned around to the would-be thief behind me.  She was an old lady, bedraggled.  She smiled at me unapologetically, exposing brown, crooked teeth.  I felt a small surge of anger at this intrusion of personal space, this insolent act taken with such liberty.  She didn't even try to hide her intentions.  I told her to keep her hands off me.  I had spoken in English but my tone delivered the message unequivocally.
She stepped back as the stupid grin disappeared from her face.  She stood there for a moment and then she raised one hand in the air and let out a jeering howl.  It seemed to me that behind her crazy facade, a pang of embarrassment spurred this juvenile attempt to save face.  The people around us didn't seem to notice, as if this was a daily occurrence in San Juan Del Sur, Nicaragua.
We had read about the rise of petty crime directed towards tourists in this town, an erstwhile, small fishing village that has evolved into a popular tourist town that offers surfing, sailing, and fishing.  There's a lot of construction going on, entrepreneurs taking advantage of the rising popularity of this small little town.  There was a cruise ship docked just off the shore beyond the numerous fishing boats that were anchored near the beach.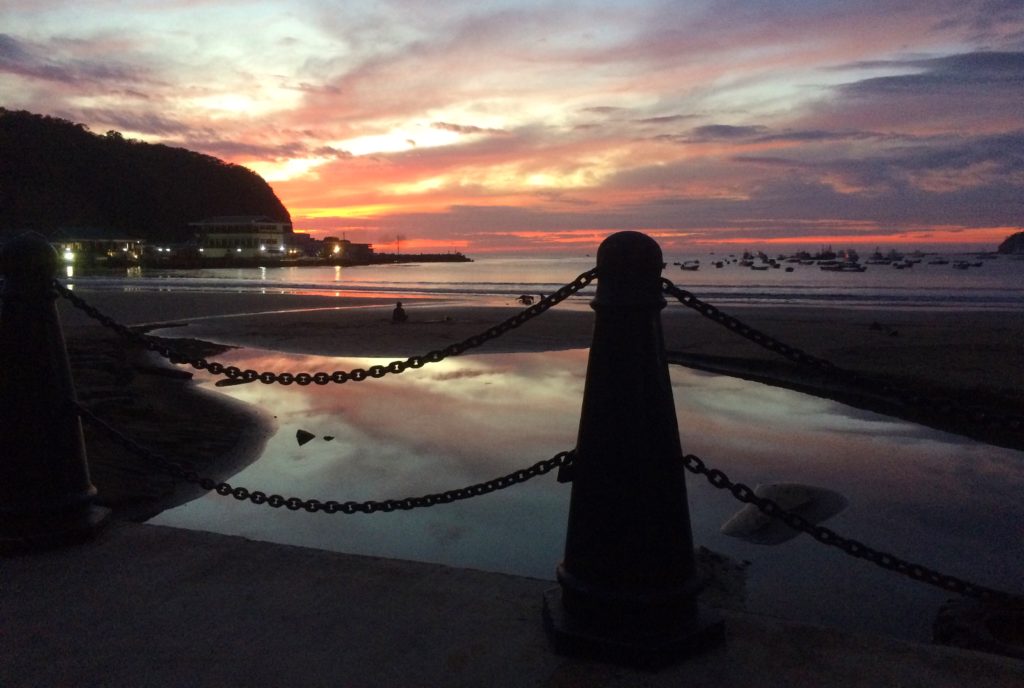 REFUGEE CAMP
The previous day we had crossed the Costa Rica to Nicaragua border at Peñas Blancas by local bus.  On the way to the border, we passed by a refugee camp.  We found out later that the refugees were made up mostly of people from Africa, Haiti, and Cuba who are making their way to the United States.  There is a surge of immigrants trying to make this long trip due to fear that US asylum rights for Cubans may soon end.  The immigrants go to Ecuador due to its liberal immigration policies and make their way up.  Recently, Nicaragua had been denying them entry at the border.
Our border crossing wasn't too bad. We had pored through the numerous articles written by travel bloggers describing their experience. No surprises there.  There was a squad of border guards armed with AK47s just as we got into the Nicaraguan side.  Coming out of the Migracion office, we felt like we were swimming across a sea of taxi drivers asking where we were going. A border guard told us that the bus should only be 30 cordobas. The drivers charged us twice that. We tried to bargain to no avail. We got the gringo price just like the other tourists on the bus.
A KIND OF A HOLD UP
Inside the bus, all seats were already taken and the aisle was almost full of people. There was a lot of shoving and pushing as some of the locals made their way to the back of the bus. This was an old school bus from the United States. Most of the windows were cracked. At some point somebody tinted the windows but the film had mostly peeled off. We were on a chicken bus.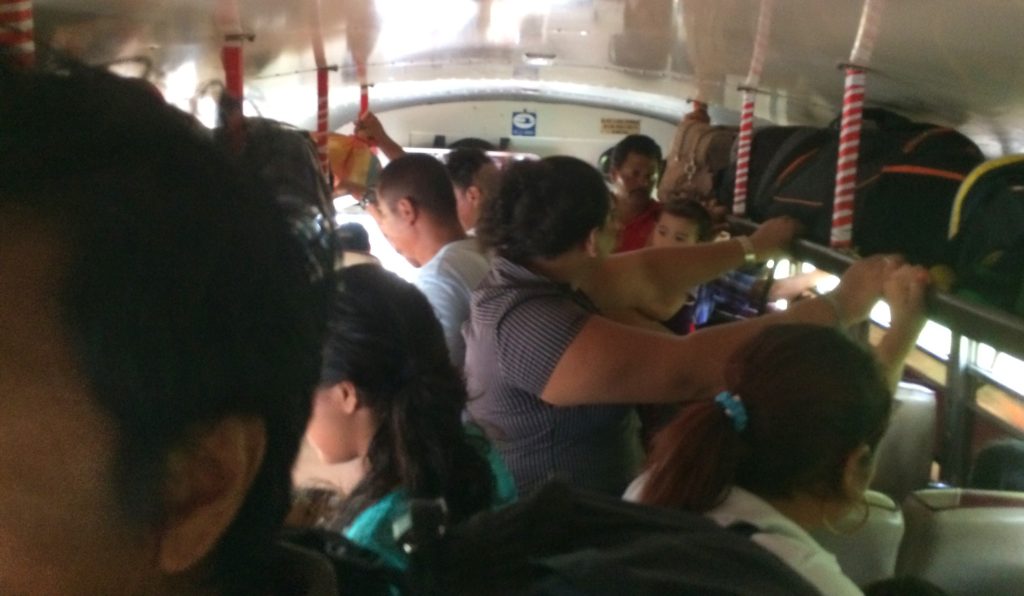 After taking in a few more passengers the driver finally pulled out onto the highway. Five minutes later the bus stopped and a uniformed military personnel got on. He told everyone to pull out our passports and he started checking each and every one until he made it to the back of the bus. Outside there were three other military personnel carrying AK47s. It took about twenty minutes. The bus never moved the entire time.
Finally, the bus started moving again. We got off at La Virgen to take a connecting bus to San Juan. This time we paid the same fare as the locals did and we made it to San Juan without further incident.
SAN JUAN DEL SUR
San Juan del Sur is perfect for those who like to party.  We are not into the party life, but still enjoyed walking around the small little town and felt very safe despite the run-in with that mediocre pickpocket.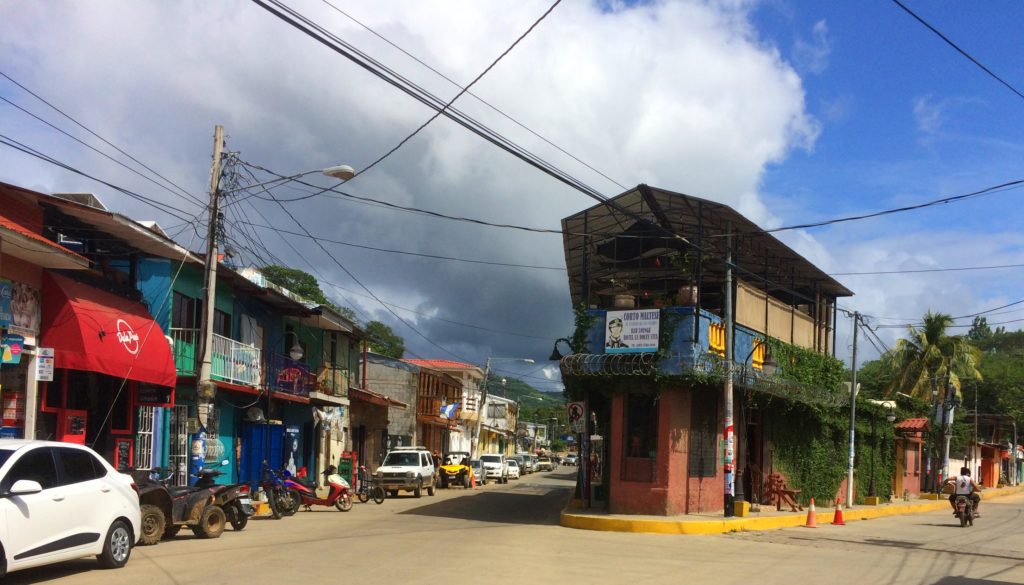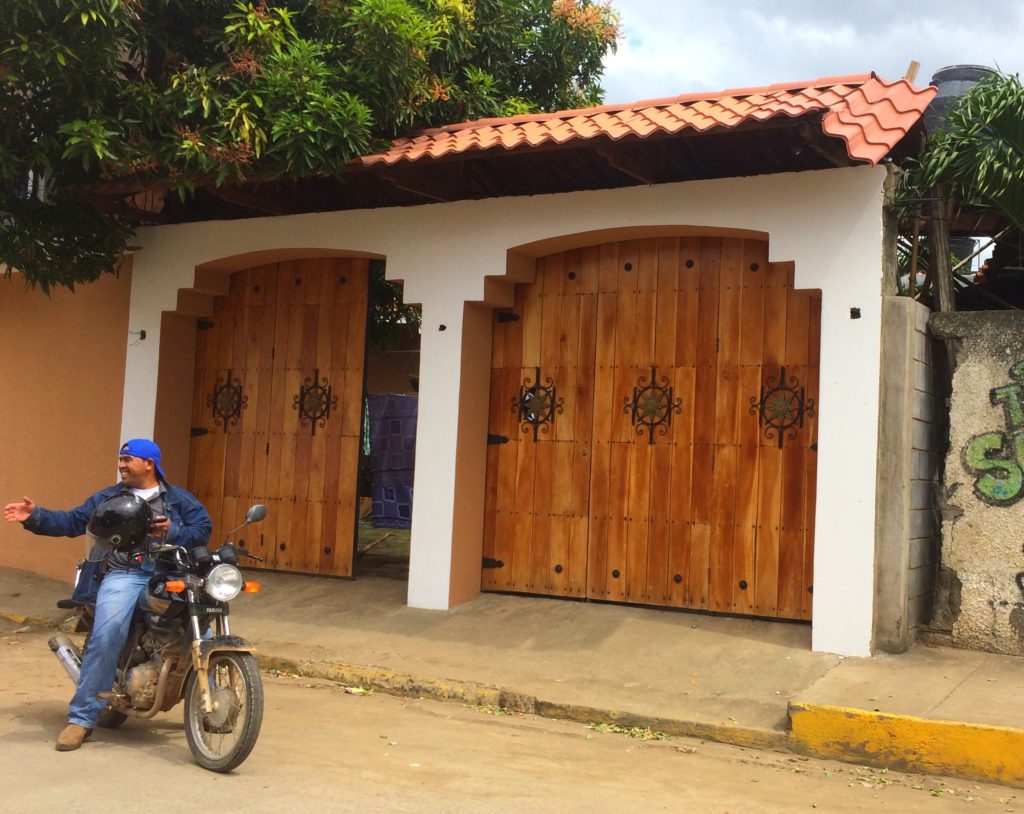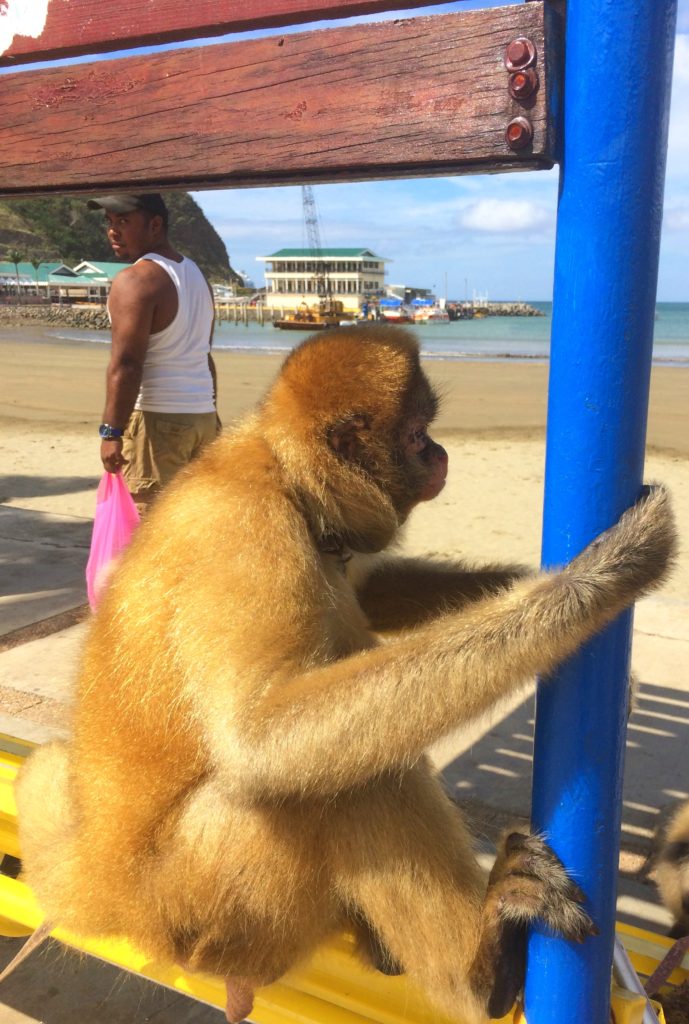 The home we stayed in was concrete with bars over the windows and the door. There was no way for anyone to break in at night. There was another guest in the occupying the other room in the house.  He was a journalist who was very respectful and concerned about being in the way.  We only spoke to him a few times.  He slept through most of the mornings and was out at bars late at night.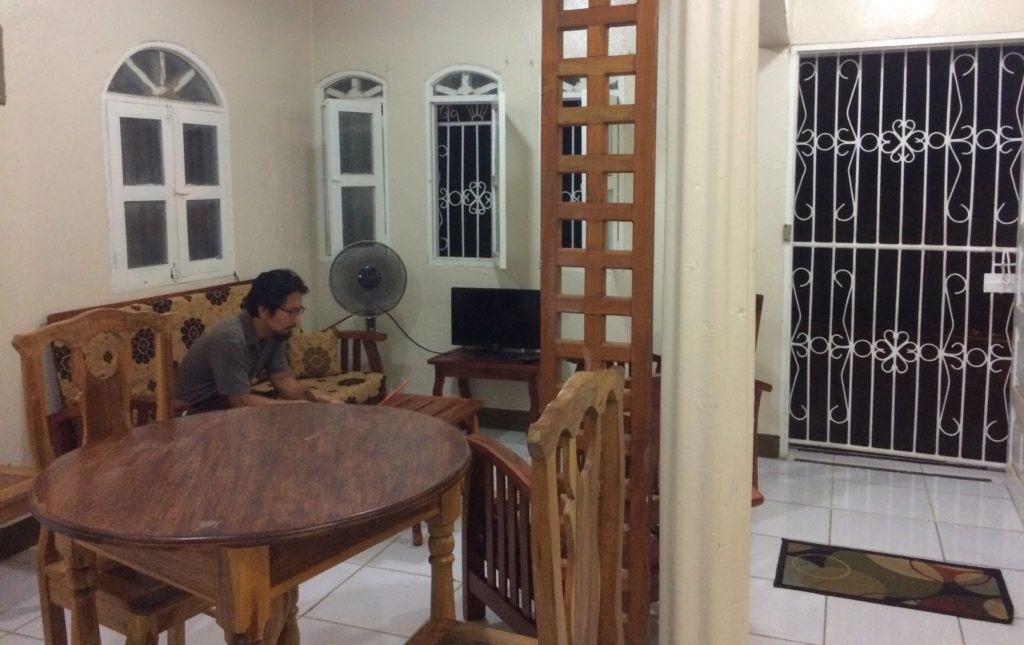 Note: Ads on this site provide a small commission to 43BlueDoors. All proceeds are donated to supporting young girls rescued from human trafficking.