I am learning more every day that we need a whole lot less than we think we need. I'm also humbled by the overabundance of what we actually have. We met many wonderful people this past week as we worked in the little mountain town of Waslala.
REPLACING HOMES OF PLASTIC
I'll never forget the tiny four-foot grandma who stood dwarfed beside Trinity with her arms waving, speaking so excitedly that we could only catch a few words. Her communication however was clear that she was very happy almost to tears. She and her extended family of 8 had been living in a drafty shack with plastic bags for siding. We were blessed to be able to join a team who built her a home this week.
We met Joseph this past December.  He had moved his family to Nicaragua two years ago to become a missionary.  He told us about a small team coming from Louisiana who planned to build 8 homes in Waslala in a week. Joseph invited us to join. I have been excited and looking forward to this week since then.
The group flew into Managua on Saturday afternoon and picked us up in Matagalpa.  From there it was a long five-hour ride to Waslala, the last hour and a half was on a dusty, rutted road that twisted through the mountains.  We checked into the hotel and set our alarms for bright and early the next morning.
THE BUILDING PROCESS
In the morning we all headed over to the basketball court where the purlins, C bars, and metal sheets would be cut for the 8 homes. The team from Louisiana was hardworking but was also a riot to hang out with.  Many of them have done this trip multiple times already and they knew the building process.
Soon the posts were ready and the group was split into three teams.  One team plotted the build site, dug out the holes for the post, and erected the posts.  The second team then frames the roof and installs the front/back sidings and roof.  The third team finishes up with the sides, windows, and the door.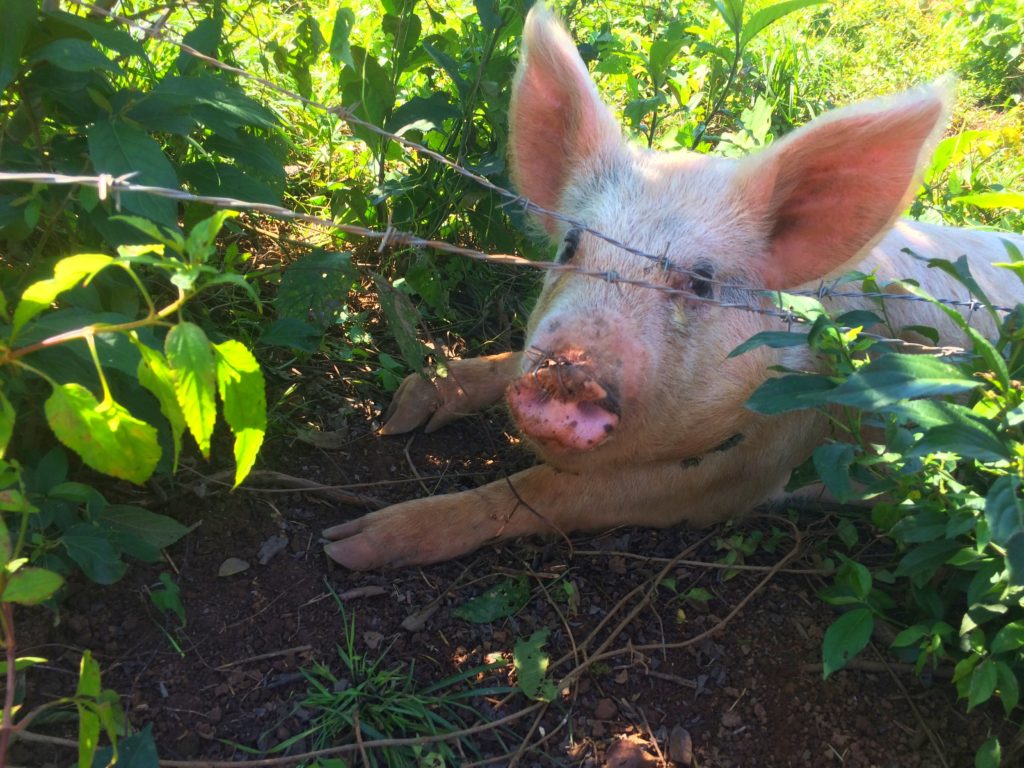 We were on the second team and we soon got into a groove and we kept trying to outdo our own time for each house. I got to use a nibbler. This was my first experience with metal construction so it was a lot of fun to use a new tool and learn a bit about metal construction.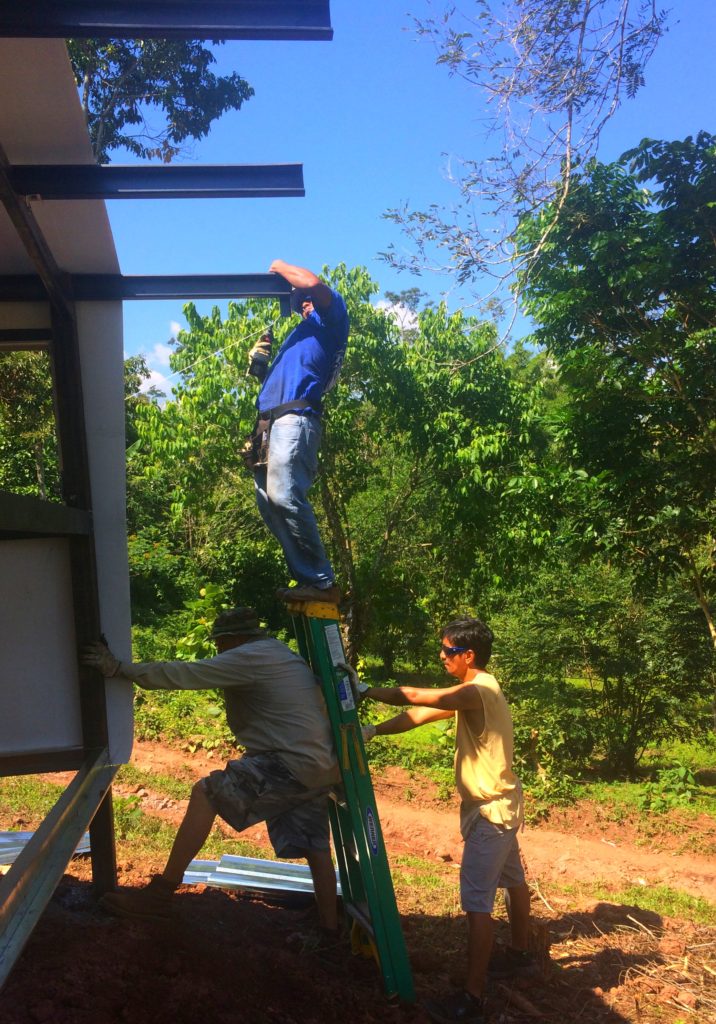 A WARM WELCOME
On the second evening, Sunday night, we attended service at the church that we were working with.  When we arrived, they had a welcoming procession for us.  They formed two lines flanking the aisle of the church and as soon as we entered they broke into applause.  It was unexpected and I was touched and humbled that God allowed us to do His work.
They began playing the Nicaraguan national anthem. I was taken off guard when they followed it with our national anthem. I was greatly touched and teared up with my hand over my heart.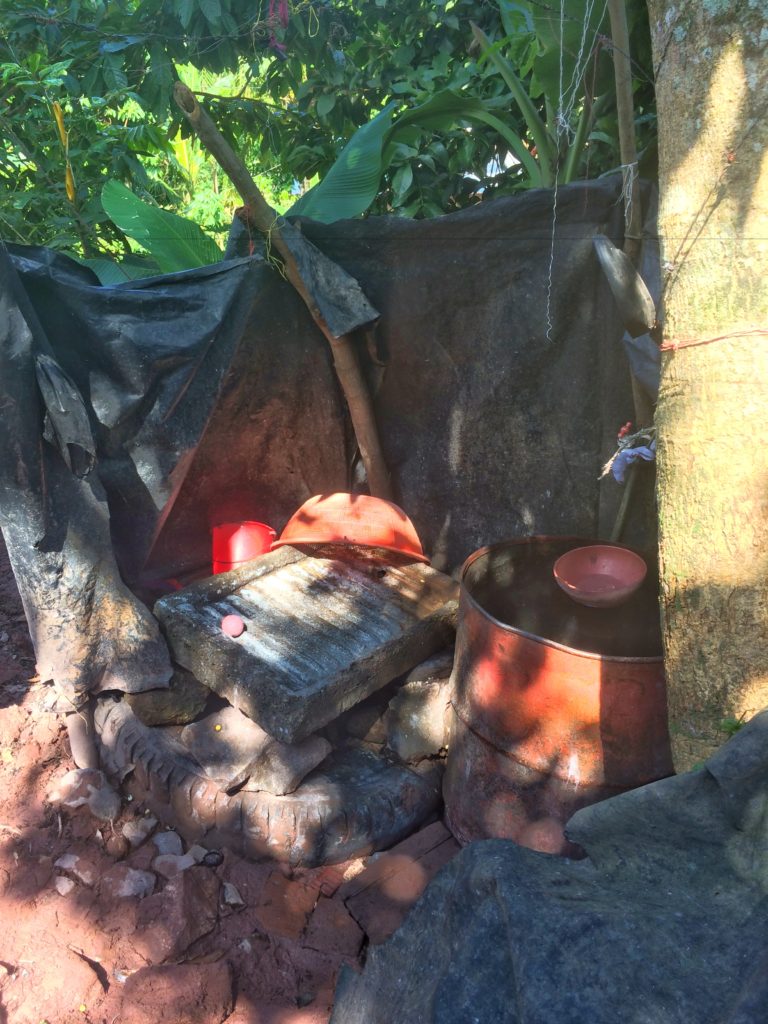 THE DUCK HUNTERS
Other evenings I would stay up and listen to the duck hunting stories of a few of the men who have been friends seemingly forever. They were a riot and fun to hang out with.
IN NEED OF A HOME
The lots we were building on were very small.  Some of them barely gave us enough room to squeeze around them or get leverage to drill in the screws of the siding. But the new homes would keep the families dry and secure. We also added insulation along with a whirlybird on top to help keep the heat down inside the home.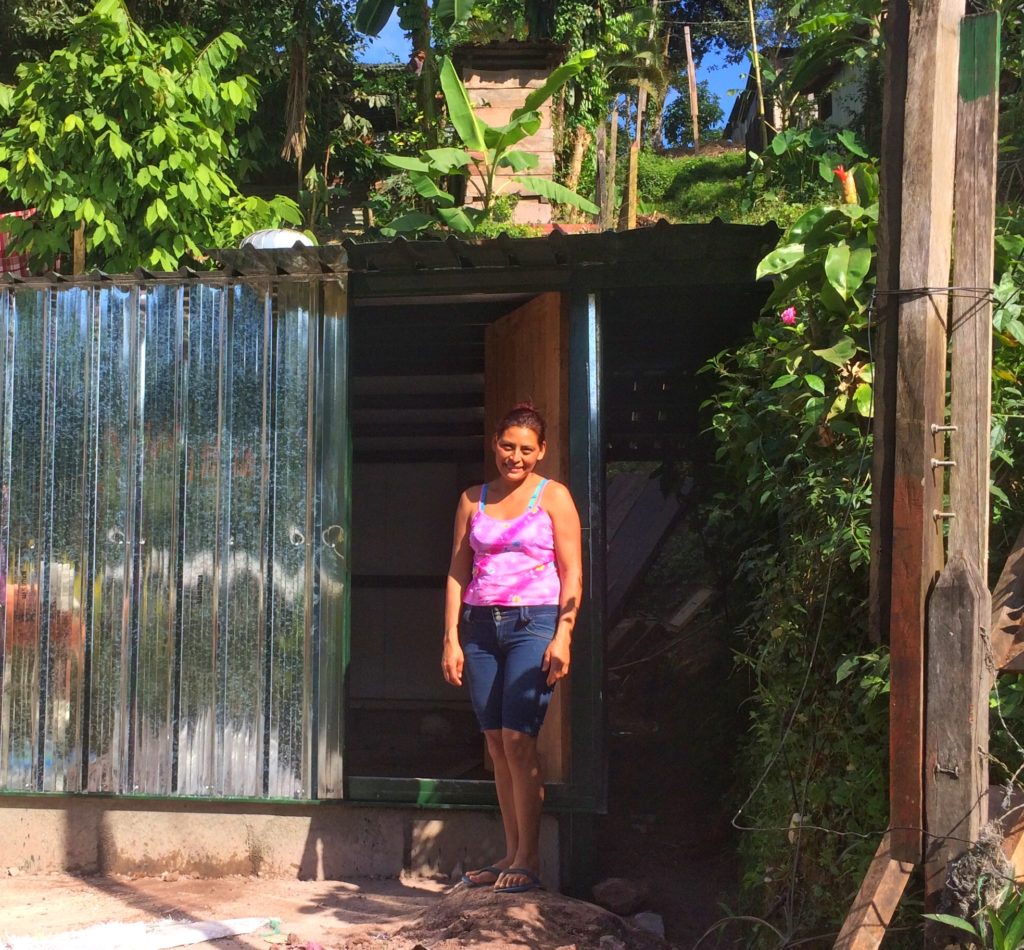 While my definition of "need" gets smaller all the time, there is a level of "want" that I maintain above my needs. I don't want to live in plastic sheeting house or in the hostel we once checked out that had mold coating the sheets. Thankfully by the grace of God, I don't have to live with only the most basic needs. I count my blessings every day.