I heard a scratching sound, close by.  I reached for my phone under my pillow.  It was 1AM.  The scratching continued and was accompanied by the crinkling sound of a plastic bag.  I turned on the phone's flashlight and pointed it toward the noise above our heads.   It was a large, might I say very large roach, attempting to get to our pudding snack.
The Roach
Honestly, we should have known better than to bring a pastry into the bedroom of an open air hostel.  We were just asking for it.  It should have been placed in the shared fridge.  My movement awoke Trin and I asked, "Can you get him?"  Trin grabbed the roach using some toilet paper and squeezed it. I heard the loud crunch and I cringed.  He took the roach downstairs to the shared bathroom and flushed it down the toilet.  I hoped it didn't clog the toilet.
Don't flush the Toilet Paper!
There's another thing to get used to here in Central America: plumbing is not made for toilet paper.  In some hostels it seems one square will clog the toilet.  All toilet paper must be thrown into the trashcan after it is used.  Yes, the bathroom is a bit smelly.
This was our first introduction to Costa Rica.  Hostel living has its challenges, but it also has its benefits.  I could never get myself to pay for a room in a five-star hotel.  The same scenic views available to these resorts are normally available to everyone else as well without paying exorbitant resort fees.  Sure the rooms are not as nice, but to be honest all I do is sleep there.  What does it matter what the room looks like if my eyes are closed? Oh, and as long as I keep food out of the room.
Airbnb
Hostels provide cheap accommodations and the opportunity to meet many other interesting travelers.  Even better is the opportunity to live in homes of the locals.  It provides a flavor of the country unparalleled to any other type of accommodation.   In Costa Rica we found Airbnb to be the best option for finding inexpensive lodging.  Inexpensive but sometimes absolutely beautiful.
For example we found a beautiful home up in the mountains near Turrucares outside San Jose Costa Rica.  Magali, the home owner, was a retired professor who commissioned this home to be built herself. It was clean and spacious, it had a hot shower, and you can step out into a balcony right outside the bedroom and enjoy beautiful views, all for only $10 a night total for both of us.  The only downside was there was one other guest there who kept sneaking in his girlfriend for overnighters when Magali was not around.  They would argue all night and he would slap her around.  He was a real piece of work but thankfully was not around much during the day.  He claimed to have once been the chef to Obama in the White House.
Stay in Beautiful Homes
In La Fortuna we stayed in a local home on a small single bed in a smoldering room.  The upside was the huge discount they were able to score for us at the Tabacon Hot Springs Resort where he worked.  The family was wonderful.  They had an adorable little girl who often answered many questions with "mas o menos" which means "more or less" while making a cute little gesture with her hand, close to her cheeks, swiveling like a see-saw while shrugging her shoulders.  We still find ourselves using the hand gesture when saying "mas o menos"
Or there is the very talented artist named Douglas we stayed with in Cartago. We have enjoyed many great conversations in these homes and have learned much about the country and the culture during these experiences
Volunteer
We have also interspersed some volunteer work in the mix.  These are great opportunities to meet new people, make a differences in people's lives, learn new skills, and, get free accommodation.  Some of them even included free meals.  So far we have volunteered once in each country.  We generally look for non-profits that we would like to support or, as is the case here in Panama, a person who simply needed help around the house after his wife passed away.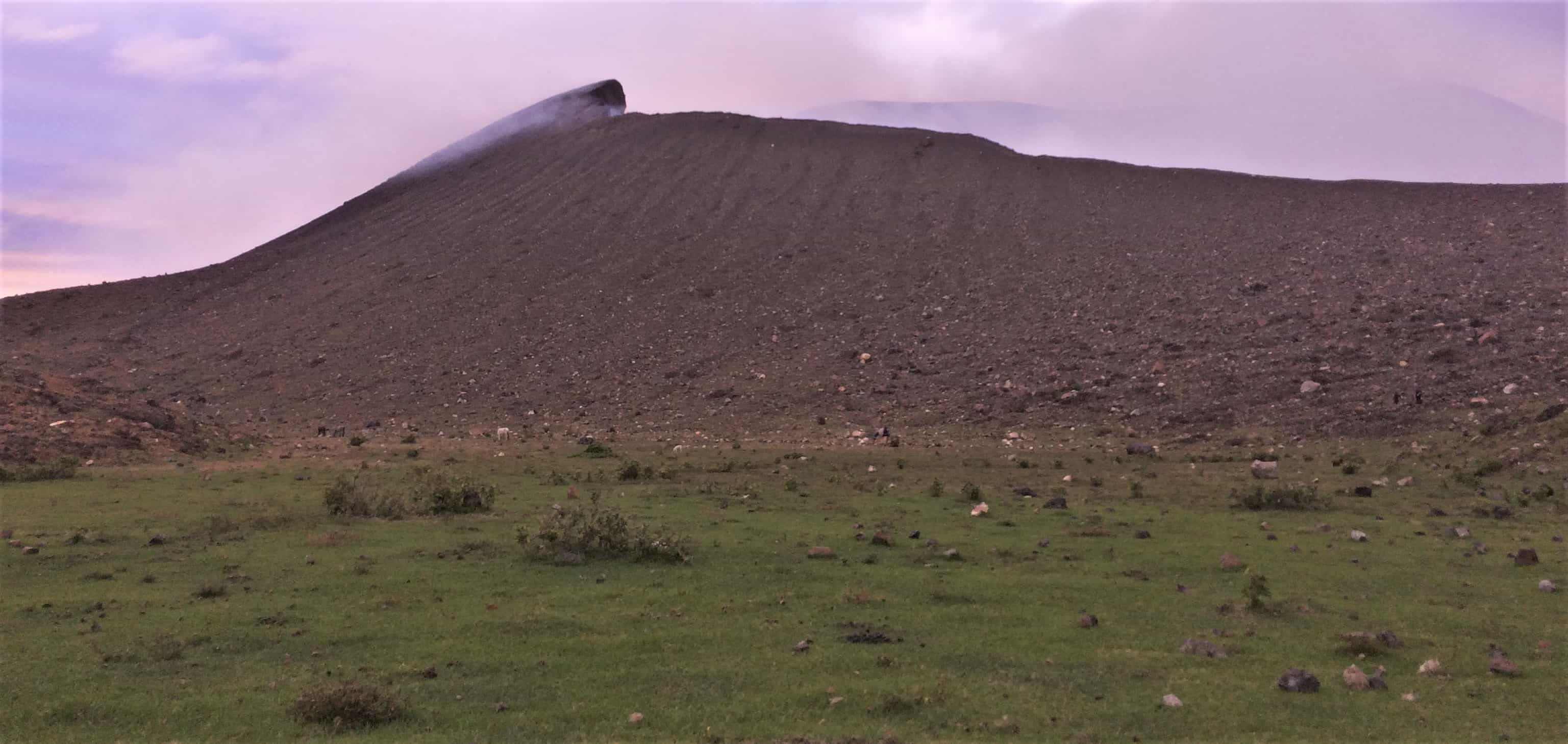 As of today, April 17, 2017, we are now on day 196 of our journey, a little over half a year.  We expected to be in South America by now, but Panama has captured our heart more than we expected.  We also are extending our stay to have a bit of surgery done on my knee and a six-week recovery period.  I can't think of a better place to stay than where we are at the moment.
Thankfully our host was more than happy to extend our stay.  He had been asking us to stay longer for a while now.
I can't climb any mountains at the moment, which is a killer for me, I really want to get out and climb these beautiful mountains that surround us. However, staying here at the hacienda is a perfect match.  There is a rowing machine that I use daily and it works out better for my knees than walking around this area which usually involves steep climbing on slippery rocks.  I can't afford to injure my knee any further before the surgery which is scheduled on the 25th.  It should be a quick in and out then I just have to give it time to heal.
Projects for Down Time
I can't wait to get to South America but I'm also content to stay here a bit longer.  I set daily goals for myself that include exercise, reading up on history, and writing at least 1,000 words a day in that book I would like to write.  Doesn't everyone want to write a book?  I'm finding it to be an exercise that I quite enjoy.
Every day is a blessing.
---
Feature Image:  View of our accommodations in Uvita