I am financially independent and financially free. Early retirement became a reality to me at age 43, but I have a confession to make, something I've never actually admitted before: I have never written a personal budget.
Yes, I know, I know. Isn't that supposed to be rule #1 in Good Financial Practices 101? I'm not knocking the value of having a budget or even saying you shouldn't have one. But there is something that is far more important than a budget if you want financial independence and financial freedom.
What Is Financial Freedom
First, let us define financial independence and financial freedom. It is not the freedom to spend with abandon on anything you want. That's called filthy rich. Financial independence is having savings and assets that generate enough passive income to cover your expenses (and inflation). Financial Freedom means you also have enough set aside for the unexpected like a knee surgery or an extra splurge like a dive trip to swim with sharks in Coiba. It is the freedom to move through life without being a slave.
Something I learned before earning my first dollar was an ancient proverb written by a King in Israel. He said, "The borrower is servant to the lender."
Modern-day slavery comes in many forms. It could be that job we hate but have to keep to pay debts. Maybe it is the constant worrying about bills. It can even be the constant chase for money itself.
Financial freedom allows individuals to take opportunities to live a life of meaningful pursuits.
In his book, Made in America, Sam Walton describes how, after having already built his empire, he wondered about the pursuits of his children. He hoped that since he had built financial independence for them that maybe one of them would dedicate their lives to the good of mankind.
Financial freedom allows us to help others in need, making life rich indeed.
What is more important than a budget?
OK, so what is this key ingredient that is more important than a budget? It is our mindset about money.
Our view of money determines how we spend our money much more than a budget ever will. It's about how we think about money, and how we approach spending it.
A budget says how much I CAN spend on something. A mindset of savings asks how much I SHOULD spend on something.
Forget about what your next-door neighbor has. Forget about the exorbitant prices your friends pay at fancy restaurants. The average credit card debt in the USA is over $15,000.  The debt slavery facts are incredulous right now. If you don't want to be in that boat you have to be different.
Before my early retirement, I confidently drove up to my corporate office in an ancient beige Honda Civic that sported one blue door. In fact, that car is part of the inspiration for our blog name. I parked between the BMWs and Audis. My friends got a kick out of my car. I bought it for $2,600 cash.
Live Outside Their Box
I think you will find that most people won't look down on you for having inexpensive clothes and cars. There will be a few, but they are the ones who would probably find a way to look down on you no matter what you do. So ignore them and live your life outside their box.
There is nothing wrong with nice cars and nice clothes but understand what you are sacrificing in the future for them.
A Mindset of Patience
The mindset is about saving. It is thinking about money as a tool for your freedom and not just something to spend on every want and need. It's a mindset that says, "There is no way I'm spending $5 on this bottle of water when I know I can get it for $1 down the street." It's a mindset of patience and willingness to wait for something better.
I once sat in someone's living room listening to them talk about how they could not afford their prescription medication for that month. It was $20 and she simply had no money left. Before I could offer to help there was a knock on the door. There stood a guy from Schwan's selling really expensive ice cream. She pulled out her credit card and bought $50 worth of ice cream. That $50 could have paid for her medication and the same amount of ice cream from the grocery store. She could afford her medication, she simply chose to spend it on something else.
Honesty about Actual Need
Do you really need that brand new car? Most cars depreciate about 19% within their first year. That $20,000 car will lose almost $4,000 in value after its first year. That's a trip to the Galapagos or almost what we spent on our first year of travel.
As you can see, my priority is travel.  This is primarily a travel story blog after all. But insert your goal. Have a goal. Where do you want to be financially?  Think about the long-term goal next time you head down to the mall.  Would you rather have that new outfit now, or pay off that student loan and be financially independent?  Maybe you had set aside money for clothes in your budget – that doesn't mean you need to spend it all. Possessions break, deteriorate, and fade away. Money is only a tool.
Do you need a brand new couch or would one off of craigslist be just fine? When Trin and I purchased our first home, our living room consisted of a couch I made from Trin's single bed before we got together.  Using some 2x4s that the previous homeowner left behind in the garage, I built an orange couch. About a year later, we happened upon a furniture store going out of business. We found a brand new leather recliner couch for $250. We took it home that day.  Our wait saved us a lot of money, and we kept the nice day bed for the spare room.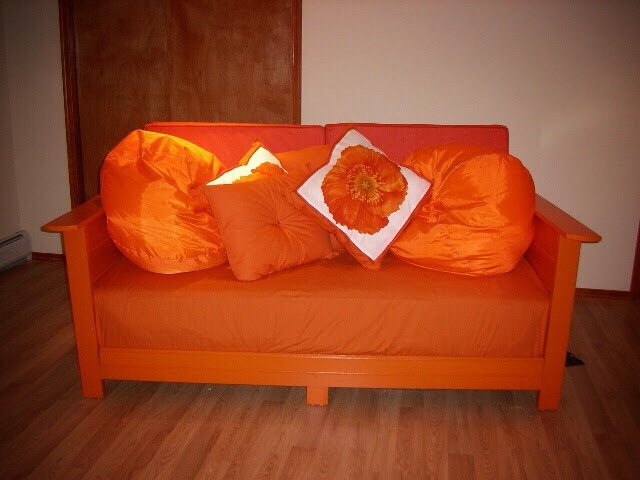 The mindset is sometimes sitting on a crate for months till you find a good deal. It is buying cars with cash and not taking a loan for anything except a primary home. It is delaying our wants and refusing to pay top dollar and huge interest rates.
Extreme Savings
I never had a budget because I started my working career with a simple goal: Save for college and get out debt-free. I began working at age 14 and saving every penny. No budget for planned expenses was needed. I didn't plan to spend on anything that wasn't absolutely necessary, just save.
My shoes wore out and were not replaced until duck tape could no longer fix the large holes in their soles. At the end of each school year, I walked around the dorms buying up used books that were required for my course study the following year. I hitchhiked to work. I graduated debt-free.
It became a habit to save. It was all I was used to. I was happy and out of debt. I saw no reason to change the habit. While I went to the extreme to get out of college debt-free, I don't regret a moment of it. I'm also not saying that you have to go to such extremes to reach your financial independence, but are you willing to sacrifice a bit now for freedom later?
Another Secret
I have another secret. There is something else I don't usually talk about. It is something very important when it comes to finances. That is the importance of giving. Even during my toughest years giving was a habit. I'm not teaching a health and wealth ideology. There are no scientific stats that will say if you give a specific amount of money, you will get a certain percent back – this is an incorrect view of giving.
It is the mindset about money that is important. A mindset that sees money as a tool to do good in the world. When you give away money, it is gone. You may never be wealthy but you will be rich in soul. Giving changes us. Giving money, giving love, giving time, it is fulfilling. Isn't that the end game anyway that everyone in the rat race is searching for – to be fulfilled?
This week, Trin and I watched the movie There Will be Blood. It is about an oil tycoon who, on his path to millions, killed a friend, used a child then abandoned him when he was no longer useful. He ended up wealthy beyond measure with absolutely no love in his life and no happiness. His heart was like a stagnant pond from which nothing flowed. I found it incredibly sad. This is an extreme case, but the point is, if we live only to satiate our own desires, we end up with most of them being unfulfilled.
Giving money helps us keep a proper perspective on finances. People often say, "Money is the root of all evil." I wholeheartedly disagree. The original proverb says that it is the love of money that is the root of all evil. Money is not the issue, it is the mindset about it.
Financial freedom begins with understanding what we truly need, having the patience to wait for what we want, and being wealthy in our soul by giving.
What is money to you?  Post your thoughts in the comments below.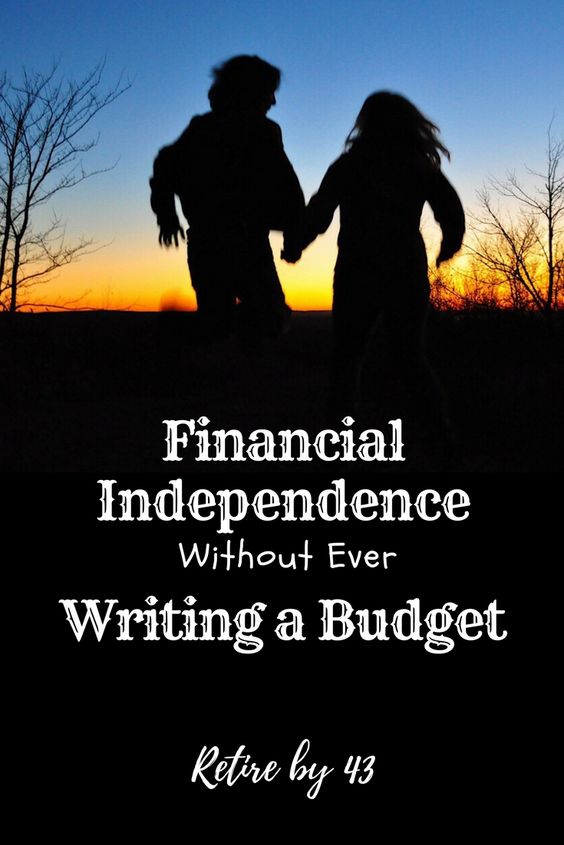 Retirement may not be your goal, but financial independence provides the freedom to pursue whatever goal you may have.