At some point on our journey of traveling the world at a slow pace, I found another unexpected passion: writing. Writing began for me as a way to keep my friends and family updated on life as we would be away from all of them for a great length of time.
Trin and I decided we wanted to see the world. We sold all our belongings and flew to Central America in October 2016 on a one-way ticket. Our plan was to move south until we have explored the entire South American continent. After that maybe Australia? One continent at a time we plan to slow travel the world.
My mom, of course, was worried and my friends wanted to hear about our experiences so I began a blog for them, to keep them updated.
As the weeks progressed I discovered that I enjoyed recounting our stories. It became a fun activity that I stick to religiously, publishing an article once a week. I've been able to keep to this schedule for the most part. There were a couple weeks in Galapagos when I didn't publish anything because there was no good wifi so I had to wait after we got back on the grid.
Writing Increases Awareness
What surprised me is that writing has increased my awareness of the world around me. I observe more and see more in my effort to figure out how to share our experiences with you, our readers.
When I walk into a plaza and sit on a bench I revel in the atmosphere of the place. It makes me look around to find out why, so I can have you sit beside me as you read and experience it too.
Writing: How I Became Free
During this time away from friends and family I also started writing a book. It is a book about my past and what led me to this point in my life, how I became free.
I started the book when I had some downtime in Boquete, Panama due to a surgery, just to see if I could actually write a book.
Then the writing sucked me in and I had to finish it. It is a book that I may never publish because of the abuse detailed inside it, but it has changed me.
Writing Helps me See Things More Clearly
The writing of my story has been cathartic and has opened my eyes to some pretty messed up thinking.
I wrote about one instance as if it was normal, it was normal for me. Later Trin asked what I thought at the time, how it made me feel. I hadn't really thought anything at the time. When I went back to read that passage again with new eyes, this "normal thing" looked different. Reading it back to myself I had to admit, "Yeah, that's messed up." (I didn't use the word "messed")
Writing has helped me reevaluate and think more clearly.
Over the last two years, I've been writing this book slowly. I have cried tears as I wrote and come home from coffee shops feeling utterly exhausted rehashing these circumstances. It is exhausting to get it all out so I do only a bit at a time. Plus, writing a weekly blog keeps me pretty busy when we are not out exploring.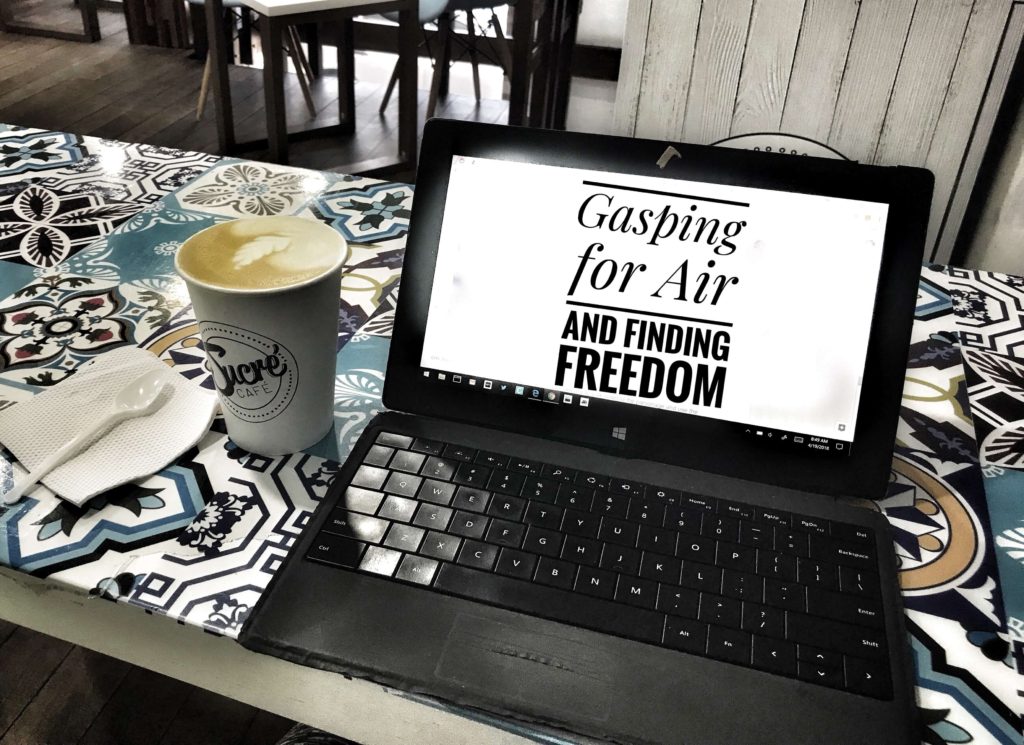 The Nostalgia of Music
During the most difficult year of my life, I listened to a Jason Mraz CD over and over. I had limited access to music so I only had a few favorite CDs to my name. Since that time whenever I hear him sing I can feel the anxiety of those circumstances filling me. It's a shame, I really like his music.
It's funny how music has the power to take us back, sometimes to a good time, sometimes not so much.
The day after I finished redrafting the story of my most difficult years I came home to our little apartment in Sucre and laid down exhausted. I put on some music and Jason Mraz was there in my ear singing about life being wonderful. The anxiety tied so closely to his music was gone. I lay there in peace.
Facing Demons to be Free
Sometimes freedom comes to us by facing our demons and reevaluating. While I have been at peace for many years now there were still those little things, like the anxiety brought on by Jason Mraz that is finally clearing out.
There are still large chunks of time that are lost to me during those years that I have blocked out. Recently Trin and I sat at a table with two friends from college who currently live in Chile. I've not seen them in over 20 years. We talked about things I've not thought about in a very long time. As my friends talked about the area it reminded me of things long forgotten, of my dark years.
These dark years changed me. They helped me to be more understanding, more gracious. I'm glad for that.
What I have learned from writing is that it is healthy to talk to someone. My someone may have been the blank screen on my computer but it still helped. It is a door whose threshold I finally crossed while we were in Sucre.
I hope that you also find the courage to walk through your blue doors to more freedom.