In October of 2016, we bought a one-way ticket to Costa Rica to begin our life of full-time travel. Many have asked us since that time how we can afford to travel full-time without working along the way.
Travel has been more economical than we initially thought it would be. In our first year of travel, we explored Nicaragua, Costa Rica, Panama, Colombia, and Ecuador. Our entire living expenses that year were under $5K each (total was $9,550K for both of us). We knew the costs would go up from there because we planned to go to the Galapagos Islands and, if we could find a good deal, even to see the ice of Antarctica, both expensive destinations.
Asking the right question
"Can I afford this?" is rarely our first question when looking at any spending. It is important to understand the answer to this eventually but it is not where we start. Our first question when spending money both big and small have always been, "Do I want to spend this much on these items/experience?" It's an important distinction and helps us focus on what is most important to us.
Skip ahead to tips specific to finding the right Antarctica Expedition
What is most important to you?
We have never purchased anything just because we could afford it. Our decision to spend is not determined based solely on the fact that we have the money for it. Instead, we determine if we want to actually pay the price that is being asked for something.
Where we sleep, what we wear, or even what we drive is of little importance to Trin or me. Therefore we spend the least amount we can in those categories. Experience and enjoying nature is a much higher priority for us. Destinations like Antarctica are very expensive, but they are what we enjoy the most. We choose to spend more on experience than luxury because it is what we enjoy more.
"I Wish"
Recently while visiting an acquaintance we sat in his beautiful backyard and talked over drinks. He asked what we do for a living.
"We are retired and travel full-time," I told him.
"I wish I could afford that," he said looking down at his drink with a wanderlust of dreams unfulfilled.
We were sitting outside his huge luxury home. The negative edge pool beside us had a view across the palm lined canal. We were comfortable in this serene environment. His brand new BMW Zagato Coupe gleamed in the garage.
I have nothing against luxury homes or expensive items. That is the lifestyle that many want and enjoy. I think it is great that they enjoy it and I understand the appeal. That is what is most important to some.
He could afford it, he just chose something else. His HOA and car payment together were more than our total monthly living expenses.
I don't encourage everyone to sell it all and travel as nomads like us, but I do encourage all to love the life we have. A key component of contentment with our choices is honesty with ourselves. The freedom to live different lives is a beautiful thing.
Financial freedom is not about what we can afford. It is about what we CHOOSE to spend our money on. No one can have everything.
Seasons of Life
It is important to remember the seasons of life. Sometimes asking about affordability does have to be first. There was a time in my life when I could not afford to even have heat in the house. It had nothing to do with being willing to spend – there was simply nothing there to purchase the propane with. The path to freedom is a journey.
During the lean seasons, it is still important, to be honest with ourselves. What do we truly need? Making excuses for wanted luxuries can hold us bondage to debt. Some seasons are more difficult even with all the right choices, it's a journey. Getting out of debt is like climbing a ladder. Next after saving enough for emergencies it gets a little easier. Starting out is often the most difficult part of the journey towards financial freedom, don't give up.
What are the most important questions on the journey to financial independence?
○ Do you truly know where your money is going?
○ Are you saving it for the things that are most important to you?
○ Do you have enough saved for a rainy day when things go wrong so that trouble doesn't have to be a disaster?
How to Afford the Big Things
We left the USA in October of 2016 and returned to the states for our first visit in January of 2019. Our total living costs for the 28 months that we were outside of the USA was $42,338. That is $17,907 per year average for both of us, most of it spent after the first year. This includes everything except for charitable giving and health insurance / health deductibles which I will talk about later in this article.
See total expense by country here!
Over 862 days we spent $42K. A third of that cost was spent over the span of just 35 days.
We spent 13 days in the Galapagos Islands. Our trip included an 8-day cruise and a few day trips from San Cristobal island. The total cost – food, flights, and entertainment – was $5,500.
My Antarctica expedition was $8.5K. It was a 22-day expedition that normally costs $17K to $25K.
If we did not go to the Galapagos Islands or Antarctica, our total cost would have been $12,000 a year for both of us. For me, those two expensive trips were worth every penny we spent.
Our original goal when leaving the USA was to see if we could spend less than $50 a day. Our final average with Galapagos and Antarctica was $49 a day for both of us. We reached our goal by spending on the most important things and very little on the rest.
Why did I spend almost 50% of my yearly expenses in 22 days??
Well, I wanted to… Experience is the expense I've chosen. My biggest love is isolated and unknown places. That 22-day excursion took me to the Falklands where we got up close and personal to huge colonies of penguins and albatross. The expedition also stopped in South Georgia, a truly wild and remote place of rugged terrain and massive penguin colonies. Lastly, it took me to the continent of ice, Antarctica, an experience of overwhelmingly beautiful. I can live on those memories for years to come.
The Budget Option for Antarctica
Sometimes the smaller boats will take on crew members, but you still have to pay for the passage and work as you go. I've read that it's a genuine experience and you certainly get more time on land, but it can be quite rough if the Drake passage decides to show her strength on your way through it.
We looked for last-minute deals. Operators want to make sure every bunk is sold to optimize their ROI (return on investment). It does not cost them any more to have those last few bunks filled so it is better if they sell them at a lower price than to remain empty.
We found my last-minute deal through Neill Drake, just a regular guy with a Passport and a Camera, while hanging out on the Backpacking South America Facebook group.
Freestyle Adventure Travel seemed to have the best deal that we had seen or heard of after months of research. The ship I was on had been chartered by a Chinese group. This meant most everyone on board would be speaking Mandarin. There were about 15 to 20 English-speaking passengers, but all the crew and expedition team spoke English. It made it feel like we had a small crew and it turned out to be a wonderful trip.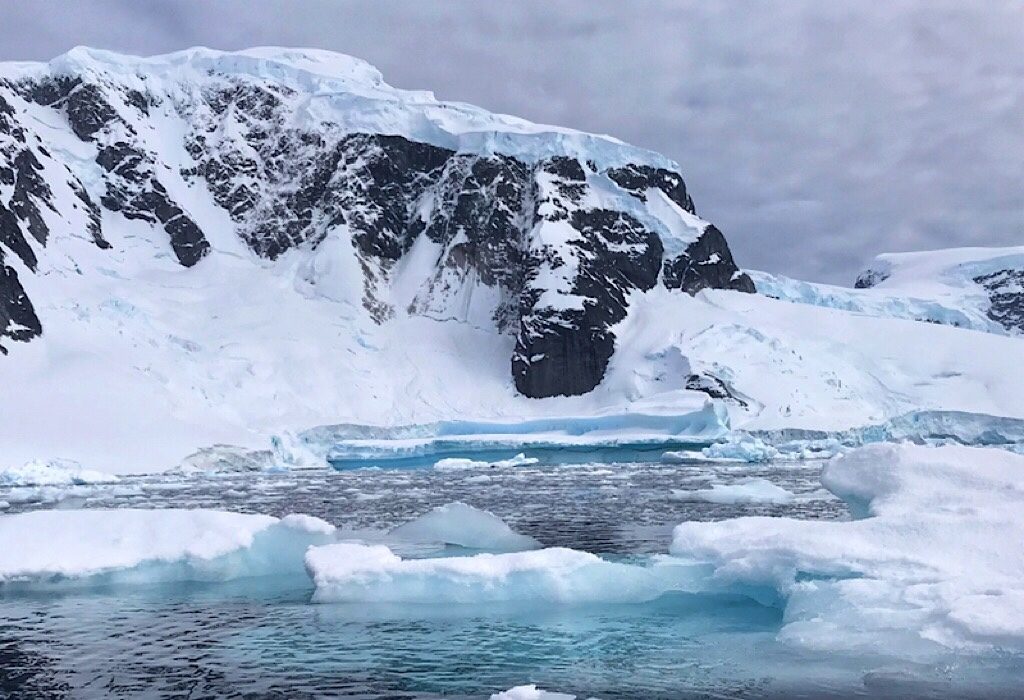 What to look for when booking a trip to Antarctica
The research can be overwhelming. Here are a few of my suggestions and things to look for.
1). If you can, fit in the penguin colonies of the Falklands and the wild and beautiful South Georgia. They are equally amazing. Don't find yourself sorry later that you missed them and have to pay for another trip to get there.
2). Smaller is better. Cruise ships that carry more than 850 passengers aren't even allowed in South Georgia waters and most of them don't do landings in Antarctica. Look for ships with 200 or fewer passengers. You will then be able to get on land. Antarctica has strict regulations on how many tourists can be on land at each site. It's a great way to help preserve the environment. Having a baby penguin come up to you out of curiosity and peck at your jacket, or sliding down a hill in Antarctica snow, priceless. Make sure you get on land.
3). A good expedition team will make or break it. I've only been on one expedition so I truly can't give you any kind of comparison. But I can with certainty say that the Albatros Expedition guides are top-notch and a huge part of what made my trip so amazing. Just check out the expedition experience of David Reid, one of the guides on my trip.
4). Look for an expedition that offers a coat. Extra clothes could add to your cost. If you are paying full price many expeditions give you a polar coat to keep. Last-minute deals don't include free coats to keep.
Freestyle expedition, however, did provide a coat, gloves, and ski pants that I could borrow for the trip. They also gave me a knit hat and a buff to keep. I stayed toasty warm with the proper gear and didn't have to buy something I'd rarely ever use again. Even the guy who showed up in Ushuaia from Cuba in his shorts and tank top stayed warm with the borrowed gear on our trip.
What's Next for us?
That's a great question and one we rarely have an answer to. Australia, the Philippines, Europe, and Asia are all on our list.
What will it cost us? We don't know. I'll let you know in the next year or so. 🙂