After a month of house sitting in North Carolina, meeting with friends and participating in a video with Travel is Life, Trin and I headed north. We have many more friends to see before we head back out of the USA to explore new continents.
One of our first stops in Pennsylvania is dear old Scranton, our old stomping grounds, the area where we lived for more than ten years. Known as the Electric City, Scranton has a rich history with coal mining and railroads, and in more contemporary times has also found a spot in pop culture as the setting for The Office. As it turns out, the city had a little surprise for us from one of its suburban sleeves. We got a taste of mead.
Ancient Mead
Mead is wine made from honey, also commonly referred to as honey wine. It is the most ancient alcoholic beverage known to man. Mead has been called the nectar of the gods and predates the invention of the wheel. I guess we needed something to make things go a little smoother before the wheel.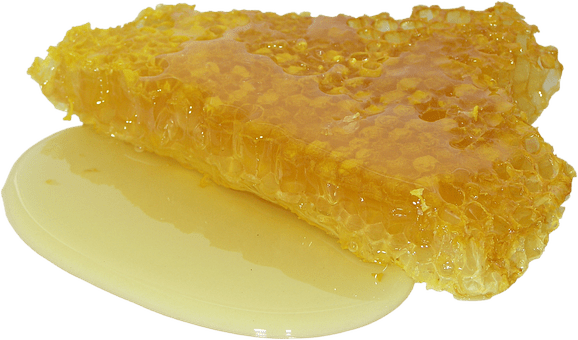 Some of our most ancient texts make references to mead. An Anglo-Saxon poem from The Exeter Book refers to honey as "man's treasure, taken from the woods." Mead is heavily featured in Norse mythology. In one such tale, mead made by the gods would endow all the knowledge of the world to those who drank its nectar.
Trin and I have admitted before to not being wine connoisseurs even though we attempted to be so in Mendoza Valley as we toured the Argentine wine country. Connoisseurs or not we still enjoy the occasional glass of white or red and learning about the craft. But mead? I had no idea they still make mead nowadays. I always thought that mead did not go beyond the medieval ages, back when they called their ride a steed and they carried swords and fought with catapults.
Where to find mead
Having coordinated our travels with Jen my best friend from work we made sure our paths crossed. Trin and I were headed north and she and her husband Jack were traveling west to see family. The four of us met in Scranton. We decided to visit Space Time Mead and Cider Works to see what all the hype was about. It is located in Dunmore, a suburb of Scranton.
"Our mission is to make craft wine for any place, any moment, everyone. That means a wine for every taste. We will draw on past styles, techniques, and traditions, modern trends, and create the future – to boldly go where no wine has gone before."

Dan Schreffler, owner of Space Time Mead and Cider Works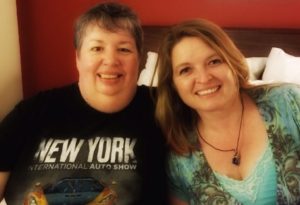 Experiencing Mead at Space Time
The space was filled with friends and the time was now, a perfect moment. We chatted and laughed about an old memory as we sipped on something ancient. The four of us sat with Dan Schreffler the owner of SpaceTime Mead. We were enjoying the taste of mead and learning a bit about its history. The fun part is that all five of us used to work for the same fortune 50 company.
"Mead is just as versatile as wine, and as inventive as craft beers," Dan said.
We continued sipping his batch of Dark Gravity, a pure mead fermentation. I pictured the Vikings sitting around drinking mead from horns. Their horns were probably much like the ones sitting next to me on the shelf for purchase.
"I wonder who the first human was who stumbled upon some old honey naturally fermented with yeast," Dan chuckled as he wondered aloud. "Hmm, this is pretty good!" He exclaimed leaning slightly back holding out his hand as if honey was dripping from it and he had just tasted the very first mead.
Earthbound Maple
"If you have to drink all day, start with this one," Dan said as he rinsed our glasses for another taste, "Pour this one over pancakes in the morning."
We clinked glasses and drank. The flavors swirled around our taste buds, the sweet complexity unexpected and very pleasing.
"I think I'll pour this one over ice cream," Jack chimed in.
It was called Earthbound Maple, a dessert wine made solely from maple syrup aged in Pennsylvania Rye Whiskey barrels. This one was so smooth that you could barely detect the 13.9% alcohol. It is as if the maple was simply wiser telling us more than we could discern from its flavors.
We continued our tasting of other flavors, some were semi-dry, some were sweet. I'm a sucker for anything with coffee so I grabbed the last bottle of mead with coffee for us to try later.
The Origin of the Space Time Name
The shop is called Space Time to depict that perfect space and time to enjoy a sip of mead or wine but owner Dan Schreffler is a self-confessed geek and embraces the Sci-Fi connotations. Many of the selections are named after references to Dr. Who. The company contact email is timelord@spacetimemeadworks.com. I almost expected the storefront to be painted in TARDIS blue.
In the shop, there are also artifacts from Sci-Fi shows. There was a toy robot on the shelf. In my head, I heard "Danger, Danger, Will Robertson" emanating from the toy. Behind the counter stands a life-size cardboard cutout of an astronaut on a spacewalk. The shop is a clever mix of ancient blends and futuristic Sci-Fi references. They somehow all work together into a truly unique work of art. Every selection bears the mark of time and thought.
Conservation and Local Sourcing
Since I first met Dan many years ago he has always been focused on conservation. Space Time reflects that focus. He strives for zero waste and 100% renewable energy as available.
Even the two countertops in the shop are made from solar panels. On a sunny day, customers can sit around with their phones plugged into the counters as mead flows smoothly over their taste buds awakening wonder of a time forgotten, and maybe planning their future.
Dan found his blue door. He took the opportunity to spend his time doing something he feels is rewarding both mentally and spiritually. It is evident from his enthusiasm that he loves making new blends and educating customers on the science behind each product.
He handed us a jar of dark honey. A sweet, flowery scent filled our senses.
"Testing revealed that the local bees used an invasive species of flower normally found further south of here to make this honey," he said.
His attention to detail and his pursuit of making that perfect blend have found their true outlet here at Space Time Mead and Cider Works.
FYI: This is not a sponsored post. I wrote about it hoping you too could enjoy an afternoon there like we just did. For more info, go to spacetimemeadworks.com.