For 2.5 years we wandered around Central and South America with a 40-liter backpack for me and a 50-liter backpack for Trin. After traveling all the way down to Antarctica we came "home" for a four-month visit.
It has been a wonderful and relaxing four months reuniting with friends and family. For the next leg of our journey we have twice the amount of luggage and we are changing up our mode of transportation. Here is why.
But first…
Why we chose backpacking to explore South America
In Central and South America we purposely traveled as light as possible to make it easy to move around utilizing public transportation. We decided against taking a vehicle for multiple reasons.
Safety: A vehicle would make us a target in many of the places we explored. It would not have been a good idea to drive a car into the Favela in Rio de Janeiro where we accidentally ended up in
Simplicity: We would have been limited to only lodging that offers parking, and most border crossings were quite simple when just walking across. We had no car for something to break on and moving from place to place with just a backpack was pretty easy in Latin America.
Convenience: Public transportation in Central and South America is convenient. Just about anywhere we wanted to go had public transportation available. We never had to find parking or storage for our longer treks.
Expense: Public transportation in Central and South America is inexpensive. Usually the bus fare was cheaper than gasoline. Car expenses like repairs and insurance could also be avoided.
We are very happy with our choice to travel light on public transportation for the last few years. The chicken bus of Nicaragua and the ride on a truck bed in Colombia were an adventure for us. Further south we found the buses in Argentina to be luxurious and we never had to worry about directions or finding gasoline. But we are ready for a change.
We will be making a stop in the Philippines for a family reunion on Trin's side then we head off directly to our planned next continent of Australia! Of course, since we are stopping in the Philippines we might as well explore it while we are there.
What stays the same
Slow travel has a sustainable cadence for us. We stop when we get exhausted and do house sits. We also stop in any town along the way that looks interesting and sometimes stay a while.
Slow travel is not like a vacation. When we were in the corporate world we would plan a two-week vacation and try to fit in everything we could. It was fun, but exhausting. Many people we talk to think of travel only with the frantic vacation style in mind. Slow travel is much more different and done as a simple lifestyle with all the frantic timelines left behind. This is the part we do not plan to change.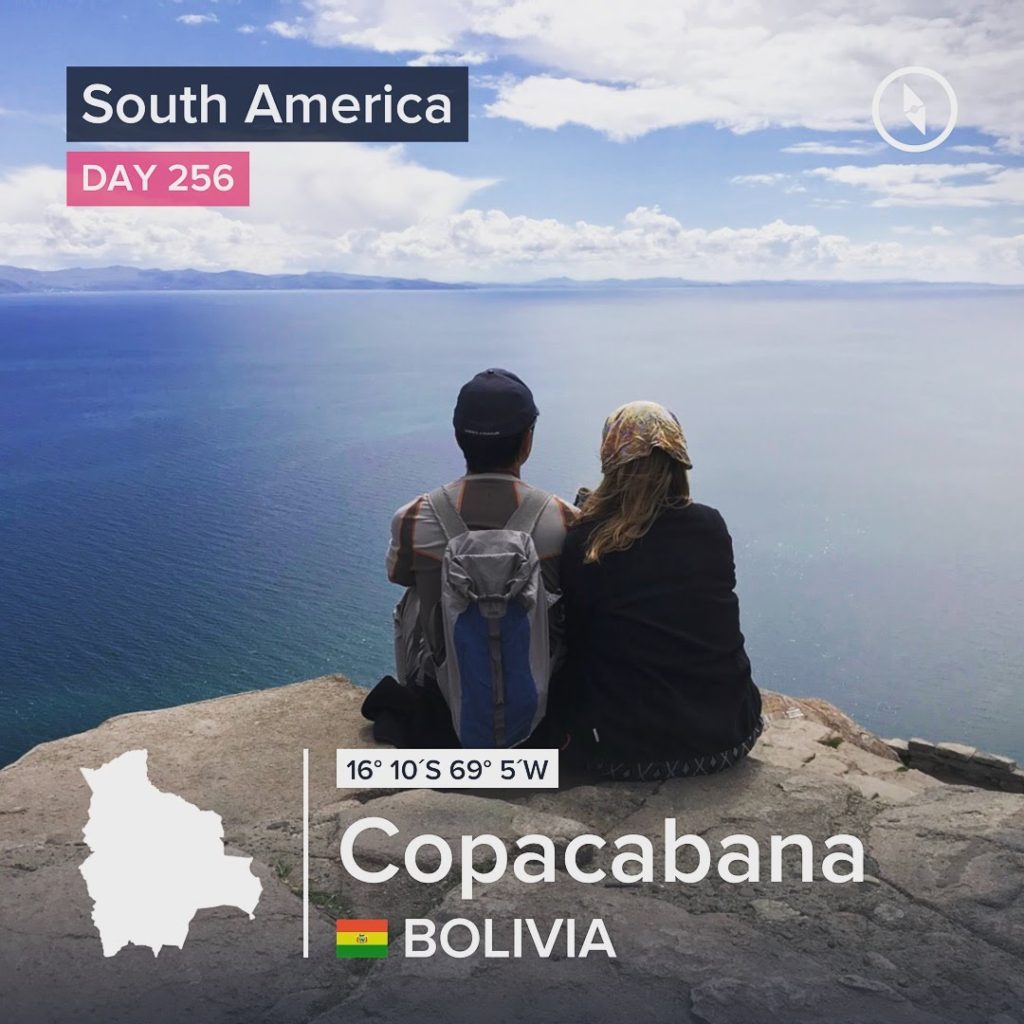 Stopping in many towns along the route to each destination gives us a good feel for each country.
Cha-Cha-Cha Changes
More luggage
We will be traveling the next few years a bit differently and it will "require" more toys. These toys include long swimming fins with a dry snorkel and an anti-splash tube, a 2-person sleeping bag, with Big Agnes Air Core Ultra Sleeping Pad (ours is a clear mattress blow up that rolls up to the size of a large burrito, but they don't make them anymore), REI quarter dome tent, camping stove and other camping supplies.
Camper Van Life
The mode of transportation will be a huge change for us in Australia. We plan to purchase a 4WD camper van to explore the continent of Australia for a year.
Update: After arriving in Australia we decided to purchase a 1992 converted Toyota Coaster. We named her Lil' Beaut and she has been a joy to live in while exploring the continent down under. AND might I add living in her during a pandemic!
Reasons for the change
Access – Public transportation in Australia will not take us deep into the Outback and allow us to explore it as we want.
Convenience – It will be nice to take a break from backpacking and carrying all our possessions everywhere on our backs.
Expense – The camper van will serve as lodging. Accommodation is expensive in Australia so this will be a huge cost savings. Having our own wheels will also in the long run be cheaper than taking public transportation everywhere.
We look forward to this next leg of our adventure. A huge thanks to our followers you are such an encouragement to us.
What changes have you considered that might free up a door of opportunity for you?