Note: Ads on this site provide a small commission to 43BlueDoors. All proceeds are donated to supporting young girls rescued from human trafficking.
If you look at a map of Pennsylvania you will notice that the top center of the state seems to have very few roads. In the middle of this remote area is a little paradise called Jersey Mills. I spent seven years of my childhood in this wilderness. The population in our town back then was thirty-five people. My family was five of them.
Surrounded by state game lands I felt like I had the world to myself. Every moment that I could I explored the woods. Some days I would follow a new deer trail. One cool day I discovered a small cave. It appeared to be the home of the local bobcat. It was probably the one that stalked my sister, mom, and me one evening.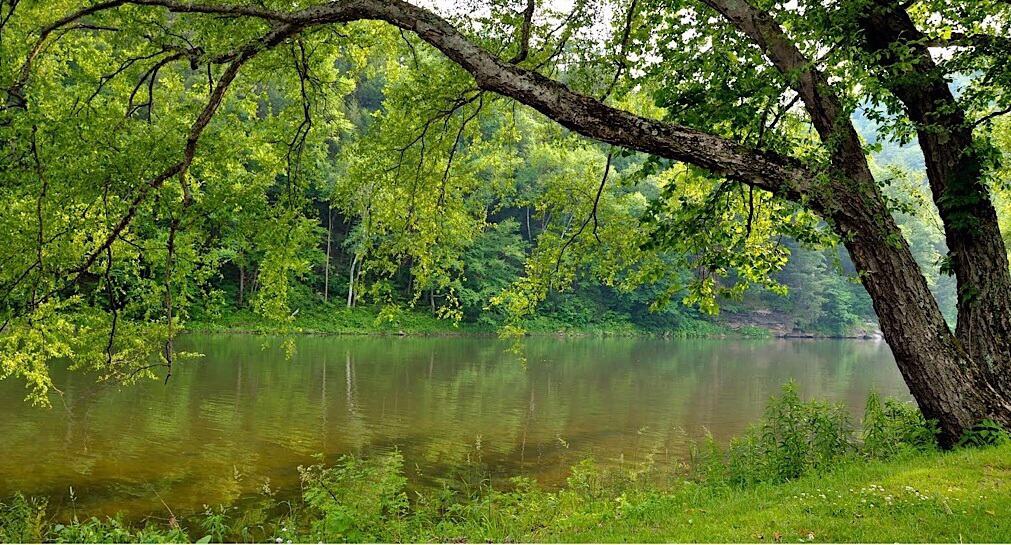 We had been swimming in Pine Creek when my mom spotted something watching us from its treetop perch. There crouched a bobcat intently watching our every movement. We kept an eye on her as she stalked us from the bank of the creek all the way home. I loved those experiences.
When my family lived here we lived off the land. We grew a garden in the summer and picked wild berries from the woods. We hunted our meat or just ate whatever wandered into our backyard, including the rattlesnakes (it was still legal to kill them then).

Revisiting Paradise: Pine Creek Valley
During our four-month visit to the USA, our home, this year we revisited the Pine Creek Valley.
Pine Creek Valley is a long, beautiful gorge that extends for miles. It is perfect for a summer getaway with multiple trails to follow and a creek that gets as warm as bathwater in the summer. It is also a haven for hunters as the game lands are healthy and full of life.
The primary access points to the Pine Creek valley are Jersey Shore (not the one in NJ) from the south and Wellsboro from the north.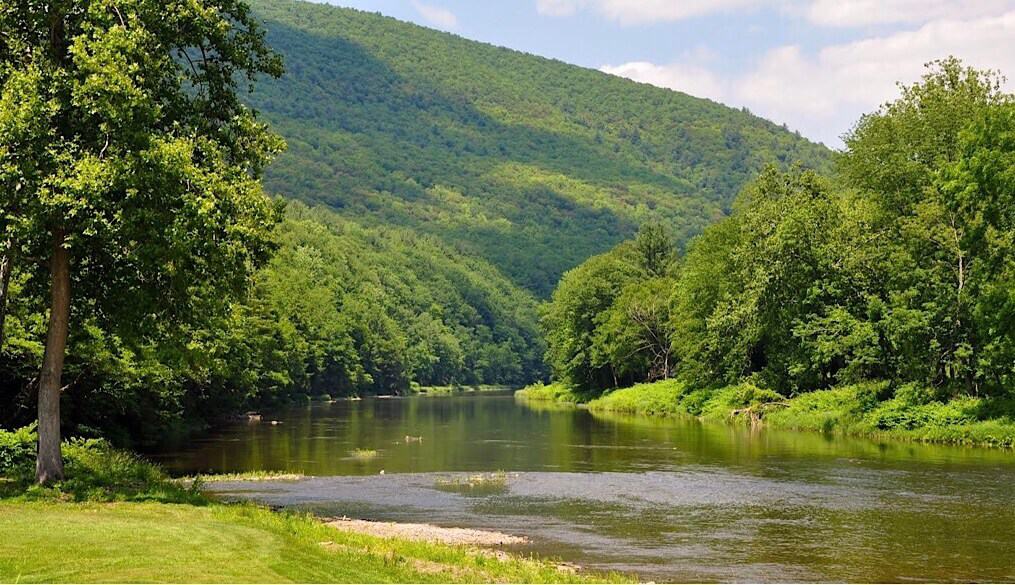 What to do
Hike the Grand Canyon of Pennsylvania. The most popular vista views can be seen from Leonard Harrison State Park located west of Wellsboro on Rt. 660. The vista points surround the entrance to the Turkey path, a trail that descends to the valley floor where the eponymous Pine Creek undulates through. When you reach the bottom be sure to put your "hiney in the Piney" as we say in the valley before making your way back up to the top.
Cover photo of the gorge overlook taken by Tina D. Stephens
Cycle the length of the valley. The train tracks that extended the length of the valley when I was a child have now been converted to a trail. A number of years ago, before we left the USA, Trin and I cycled the length of the Pine Creek Rail Trail. We started from Jersey Shore and cycled 52 miles to Darling Run at Wellsboro, spent the night there, then cycled back down the next day.
The rail trail is an easy, flat trail and perfect for a beautiful day. Along the way are a few small convenience stores to stop for snacks and a few fresh water springs. The entire way there are beautiful views of the gorge and Pine Creek. Be prepared to see wildlife including Bald Eagles, deer and bear. If you are lucky you might even catch a glimpse of a fox or a bobcat.
Places to eat
At the halfway point of the Pine Creek gorge is Hotel Manor located in Slate Run. Stop in for a meal or browse the gift shop across the creek at Wolf's General Store. I think they still have a few of my sister's book for sale. My sister, Tina D. Stephens, wrote a historical novel called The Common Hours about the Pine Creek Valley.
If you are in the valley on a Sunday check in with the fire hall in Waterville. They often have a benefit lunch. It is homemade food served family style and it is a great deal. The proceeds benefit the Volunteer Fire Company. The valley is so narrow there really is no need for directions. If you are on the road southbound it will be on the right. If you are on the trail it will be on the left. There is really only one road up and down the valley, there isn't room for much more.
There are a few convenience stores throughout the valley but you won't find any major grocers or big stores between Wellsboro and Jersey Shore.
If you are not up for a stay far from town then Wellsboro is a great option. In fact, even if you do plan to stay in the valley, Wellsboro is a great stop before you enter the gorge.

Wellsboro
Wellsborro is a beautiful little town seemingly caught in time. Gas street lights line the center of Main St. Old, turn-of-the-century homes still brightly adorn the town reminiscent of a time gone by.
Wellsboro Lodging
There is a range of lodging available in Wellsboro from The Penn Wells Historic Lodge to camping. Since I stay with family whenever we visit Wellsboro I can not give any personal recommendations. Stepping in the lobby of the Penn Wells Historic Lodge however is worth a few minutes as you make your way down main street to see the old lobby.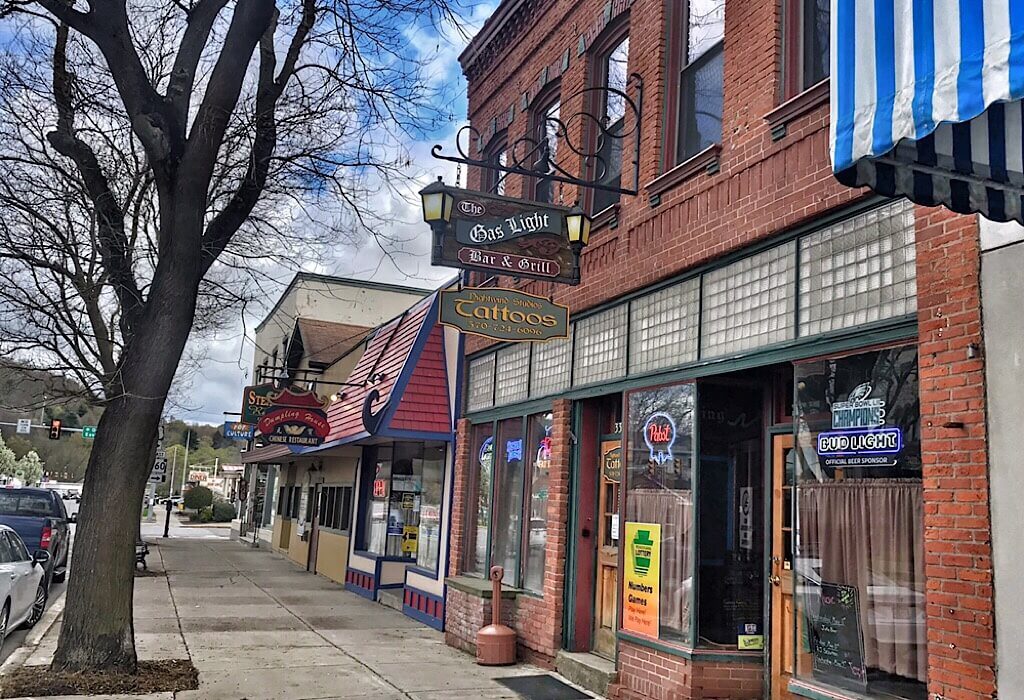 Originally built in 1816 Penn Wells has been a tavern or hotel since that time. The original building burned down but was rebuilt in 1869 and still stands today.
Homemade Lunch & Fresh Produce
The Stony Fork Country Store located at 2748 Stony Fork Road is known for its excellent sandwiches and produce. I even met a traveler visiting from New Zealand who wandered down the Stony Fork road out of town because they heard that this was the best place for lunch and local goods.
Homemade Ice Cream
Right now you can get your ice cream fix from Pag-omar Farms Market where, aside from deli, snacks and seasonal produce, they have an ice cream shop. It's on the outskirts on Butler Rd.
In a couple of months you wont have to go far. Downtown, right by the Tops, there is an old home that is being converted into an ice cream shop that makes homemade ice cream. It will be called The Creamery.
Local Art
In the middle of main street sits a small shop called Senior's Creations and Olive Oil Company. They sell beautifully engraved items, flavored olive oils, and handcrafted items from local artists. Many of the olive oils are available for sampling. Try the Myers Lemon Olive Oil paired with the Garlic Cilantro balsamic on Ciabatta bread. So good!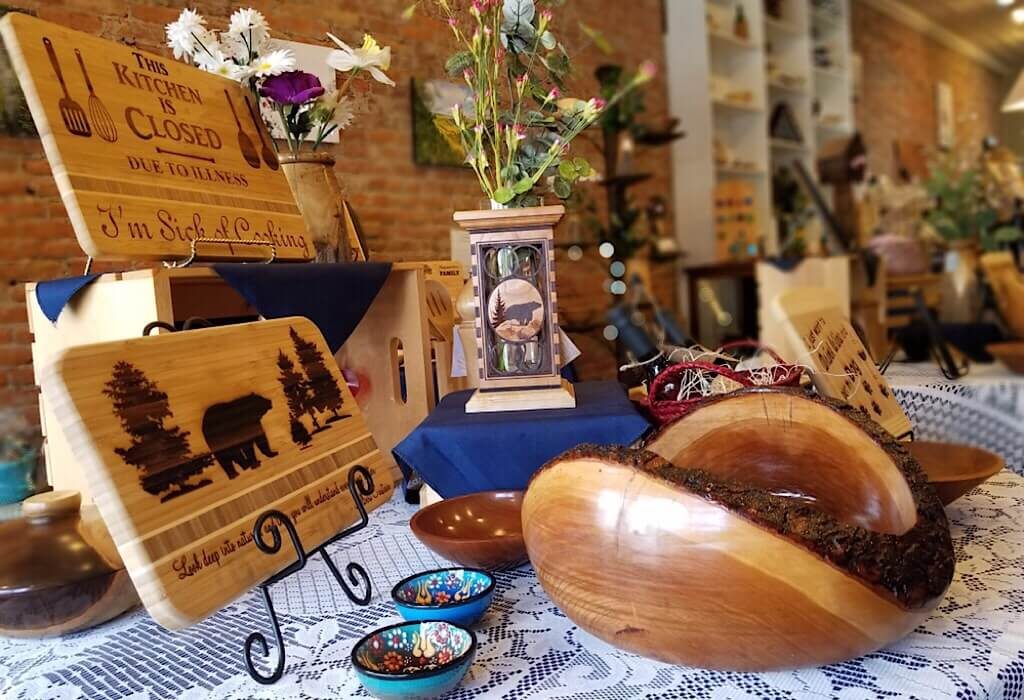 During our three weeks in Wellsboro last month we had the opportunity to watch one of the local artists create a wood bowl from a log using a chain saw and his lathe. We filmed the process and we are sharing it with you here. His bowls can also be found in the Senior's Creations & Olive Oil Company. Oh, by the way, the artist is my father.
Events
Events are often held in or around the town center. Check for first Friday events or local market events. Or just wander around the park and read the story of Wynken, Blynken and Nod at the fountain in the center of the park.
Each year in the beginning of December, the entire town transforms to an early Victorian Marketplace in an event they call the Dickens of a Christmas. Many of the locals dress up in Victorian period costumes. Food and craft vendors, strolling musicians and singers, dancers, and street‑corner thespians spread up and down Main Street. There is even a town crier. People flock from all over to experience Christmas in Wellsboro so get your lodging ahead of time as it sells out.
Wellsboro and the Pine Creek Valley Gorge is a great place to unwind and enjoy nature. Don't forget to find your blue door while your contemplating next to the sounds of babbling brooks. Maybe your next opportunity will be travel, maybe it's something else entirely.
Note: Ads on this site provide a small commission to 43BlueDoors. All proceeds are donated to supporting young girls rescued from human trafficking.