After a long cold night in the terminal, we returned to the Finnish immigration counter at 10 AM. We were promised tickets that would take us to Arizona but there were no tickets when we arrived. Days of waiting followed while Japan Airlines tried to weasel their way under Finnish law and charge us almost ten thousand US dollars.
After riding out the first year of the pandemic in Australia our visa was up and it was time to go. We chose Helsinki, Finland because the border was open to traffic from Australia and it wasn't one of the current pandemic hotspots. After a twenty-hour flight with one layover, we were denied access to Finland because our layover was through Japan.
This is part three of our three-part saga on the journey to find a home during a pandemic. Don't miss parts one and two!
The Helsinki Roller-Coaster
Immediately upon landing, we took a COVID test and after a brief interaction with passport control, we were taken into an immigration holding room
8 hours after landing Finnish immigration handed us the official Entry Denied notice and we were released back into the terminal to spend the night
16 hours after landing, morning finally arrived, the first food kiosk opened, and we ate breakfast
20 hours after landing we returned to the immigration counter to claim our tickets to the USA. They told us to come back in three hours, there were no tickets yet
23 hours after landing we met with immigration again, still no tickets. We were escorted to a holding room
We were in that holding room all afternoon. The sun sets early at the top of the world and the temperature began to drop. I put on all the cold weather gear that was in our carry-on. The airline still had our checked bags.
The shifty Japan airlines representative
A representative from Japan Airlines arrived to discuss our flight options with us. He spoke English with a strong Japanese accent, we had to concentrate to understand him.
"We can book tickets for you to Phoenix but we will need you to sign a paper stating that you will pay us the flight fees. It will cost four thousand euros. Or, what I personally suggest, is that you book the flights yourself. I found some for less than seven hundred." That €4,000 is $4,870 USD for a total of $9,730 USD.
"The officers told us last night that you would be booking and paying for the tickets."
"We will book them but you need to sign a paper."
"What is this paper?"
The representative was very nervous. He slowly and carefully chose his words and used vague language that implied no responsibility on their part without actually stating it. All the signs that he was lying to us.
"So in summary," I said, "Japan airlines is denying any financial culpability?"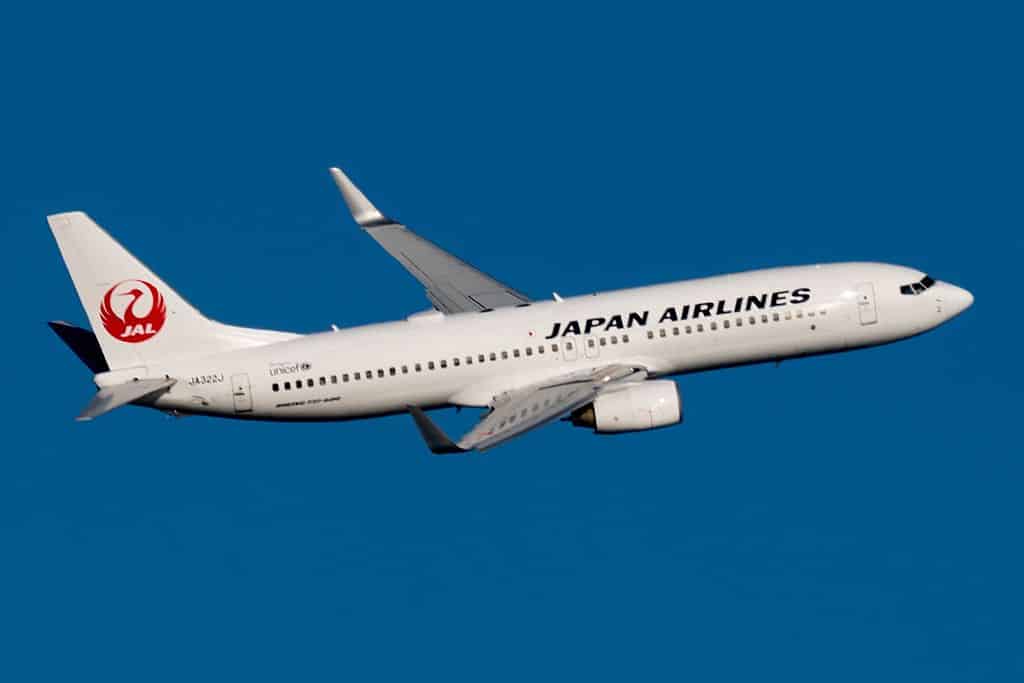 "Um, well," he nervously smiled as he looked at the walls and the ceiling as if he might find the answer there. He uttered a string of non-committal words and disjointed phrases.
After far too much time had passed we seemed to be at an impasse. Trin insisted that we bring in the Finnish Officer.
"Okay, I will go talk to him, you stay here," he walked over to the window and talked to the officer in a low voice so we could not hear the conversation.
He returned and began talking pushing down on the air with his hand and nodding his head as if he now had all the answers.
"The officer could not confirm or deny that they may have said that we would pay. I don't know what they said, but it can not be confirmed. We will book the ticket but you need to sign a paper and pay for them."
We stood up and walked over to the window and asked for the officer ourselves. The representative nervously followed.
We started to explain to the officer what we were told the previous evening, that the airline was supposed to pay for our tickets.
The officer looked straight at the Japan Airline representative and said. "Finnish law states that the airline is responsible to book and pay for the tickets back to the country of origin or country of citizenship if entry into Finland is denied."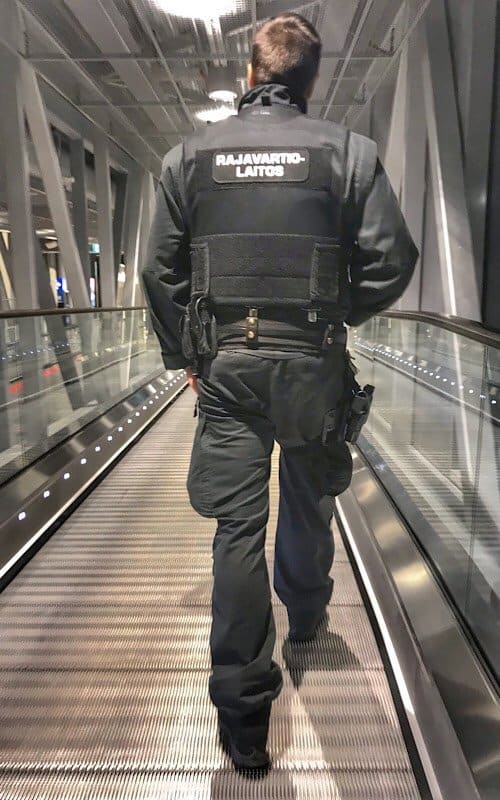 I wanted to hug the officer. THANK YOU Finland!!!
We all walked back to the bench. Trin and I sat down and waited for the Japanese Airline representative to respond.
"Okay, now it is clear. He has confirmed it," he said as if it was a new development. "I will go back and purchase your tickets and you do not need to sign anything. I can only fly you to LAX not to Phoenix is that okay?"
"We need to get to Phoenix or Raleigh," I said. I'd be happy at this point with an end point anywhere in the USA, but he did ask, that must mean it is a choice.
"Okay, I may not be able to but I will try. We will at least get you to LAX."
Fair enough, we can figure out the last leg.
We continued to wait in the holding room. Supposedly our flight was to leave at 5:30 that night.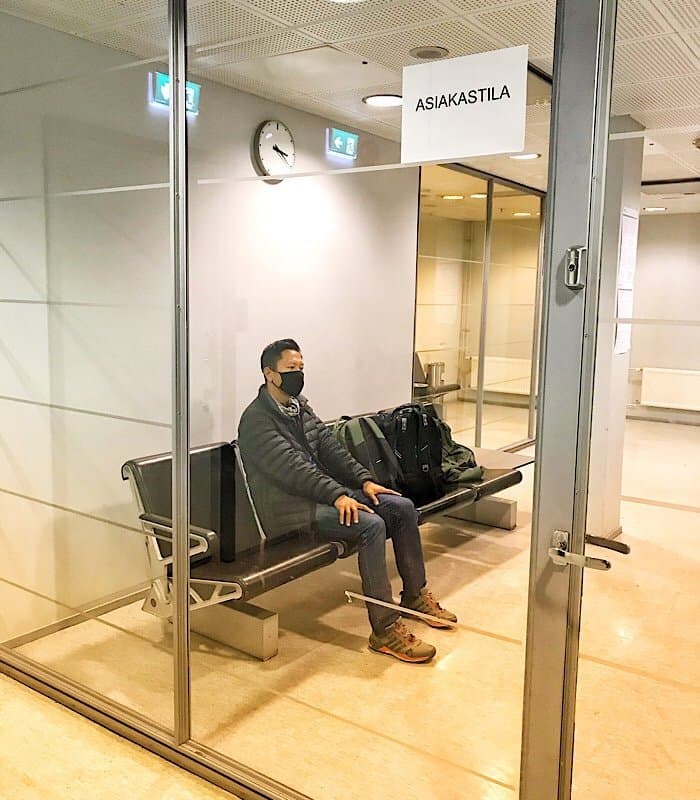 20 min before the flight
Twenty minutes before our flight was to leave an officer arrived to inform us that we had been booked on FinnAir but that they were denying us access to board because we did not have a negative COVID test.
"We do have a negative COVID test. We took one as soon as we landed and it came back negative," I said.
He asked me to forward the email and he left to see if we could board.
He came back and said it was not the right kind of COVID test. He said that Japan Airlines would put us up in a hotel for the night and book another set of tickets for us. We continued to wait.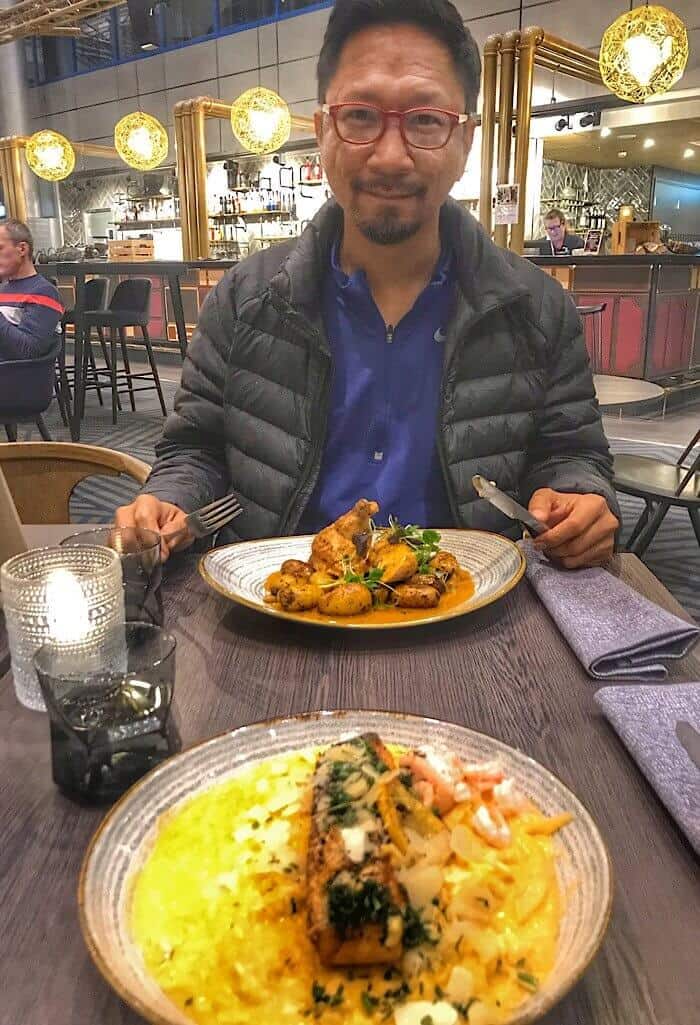 30 hours after landing
At 8:30 PM officers arrived. They informed us that tickets to JFK (New York) via Tokyo had been purchased for us for the evening of the 22nd, two days away. They then escorted us to the hotel where we could stay till then, also paid by Japan Airlines in accordance with Finnish law.
Everywhere we go we were escorted by two or more armed officers. I felt guilty for our blunder and for causing them such hassle.
They paused at a small grocery store just outside the arrivals gate so we could buy some food. They did not know if any food would be available at the hotel for us. We bought a sandwich and a small yogurt for the night.
The hotel was just a short walk across the parking lot. We checked in while three officers watched. We were elated to hear that both dinner and breakfast were included. We thanked the officers, and with only twenty minutes left before they stopped serving dinner, we rushed to our room to deposit our bags and came back down for our first full meal in over 30 hours.
Neither of us could eat much, but it gave us enough leftovers for our lunch the following day. We went back to our heated room and immediately went to sleep in the comfortable, real bed.
At 3 AM I woke up feeling sore and hungry, my stomach still a bit off. I ran a bath and soaked while reading a book and then had a small cup of yogurt. I began to feel better.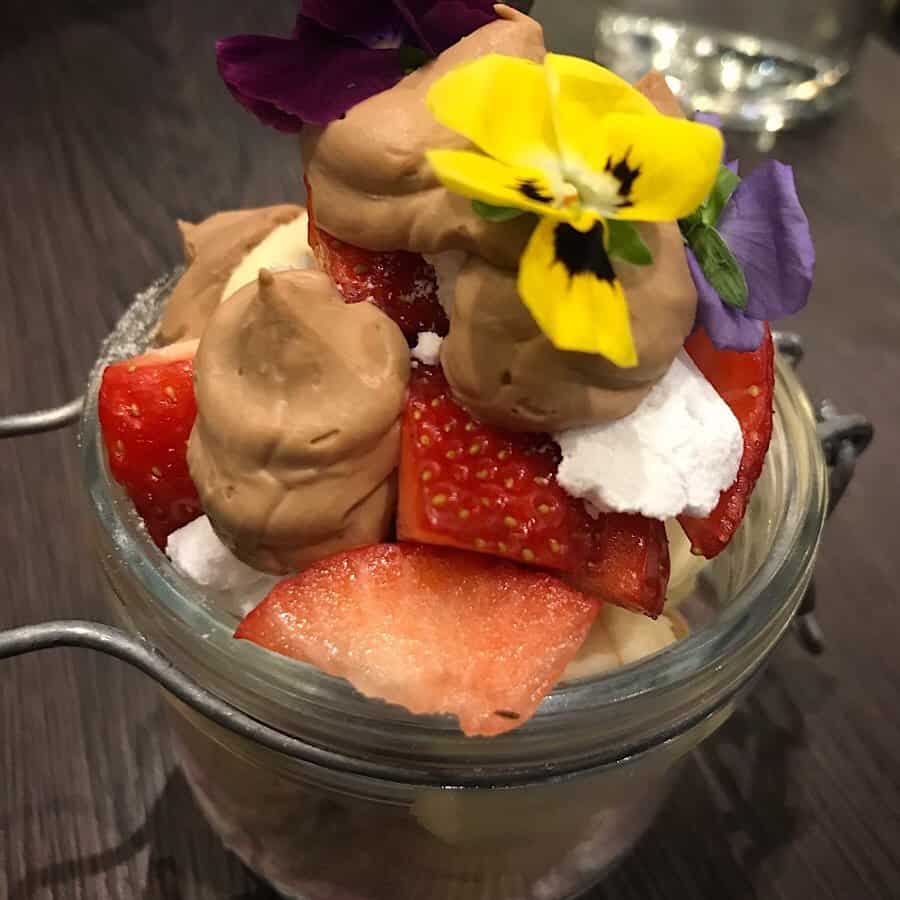 40 hours after landing
We went down to breakfast at 6 AM. After hours of sleep and a full meal, I began to feel human again. We spent the day planning our next options looking at all the flights across the states from JFK deciding where we would go next. Do we go to Raleigh, paint a rental home there then buy a car. Do we stay there or drive to Phoenix? Do we go to Florida, the best place to get good deals on used cars?
We didn't have the tickets in hand yet. The way things were going, we'd believe it when we saw it. It was hard to trust that airline rep. Whether he acted alone or under the direction of the company in trying to weasel out of paying for our return tickets, we could not disregard the possibility that they might just fly us to Tokyo, outside of Finnish jurisdiction, and leave us to our own devices there.
We researched all our options including paying for our tickets from HEL to PHX ourselves in case Japan Airlines only gave us tickets to Tokyo. Flying from Tokyo to the United States was very expensive. Would/could we actually stay in Japan if that happened?
We were thankful for the two nights in the hotel to rest, shower, and research our next steps. It also gave me time to apply for health insurance in United States and for it to become effective.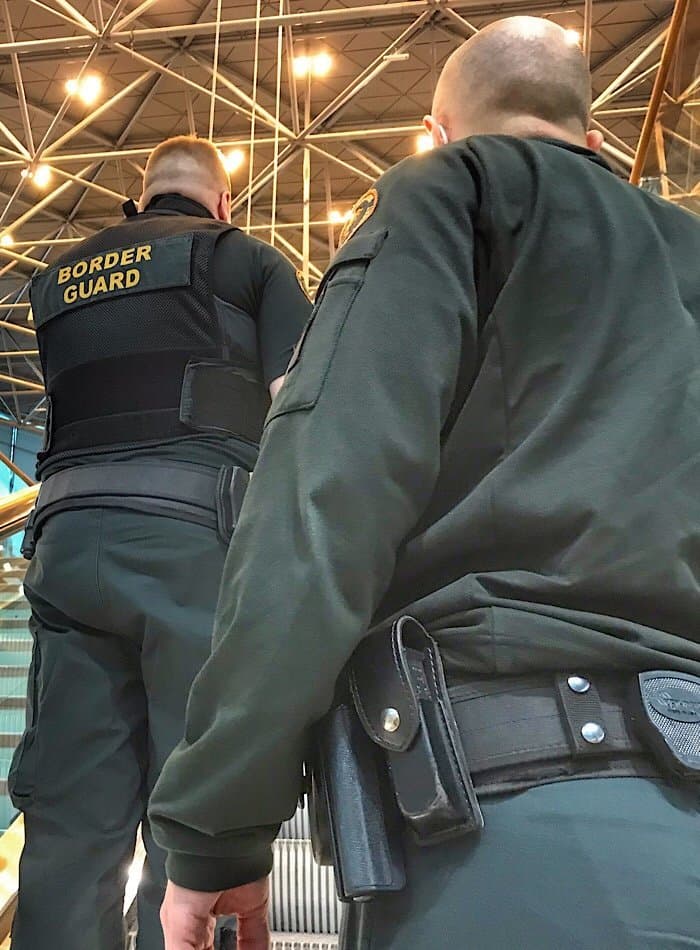 tickets home
Trin and I walked across the cold snowy parking lot to the departures area. There we pushed the little button to contact immigration and waited for their arrival. It was 3 PM, supposedly we would have flights that should leave in 2.5 hrs.
As we waited, we watched the K-9 booth that arriving passengers stopped at and entered. The dogs were sniffing for COVID. It's experimental, but a very cool idea.
Two officers arrived and escorted us to the check-in counter for Japan Airlines. They had our tickets ready with boarding passes for both legs of the flight. They had also taken care of our checked luggage. Japan Airlines kept their word and for that we are grateful. They are still one of my favorite airlines. The service and food during flights are top notch.
75 Hours after landing: Journey home
Before boarding the flight, we stopped to say goodbye to the officers who escorted us there. I asked if this would impact our future travels to Finland and apologized for all the hassle we caused them.
"No, no, this is all because of the pandemic. Please, please, come back when this is all over," he said and wished us a good flight.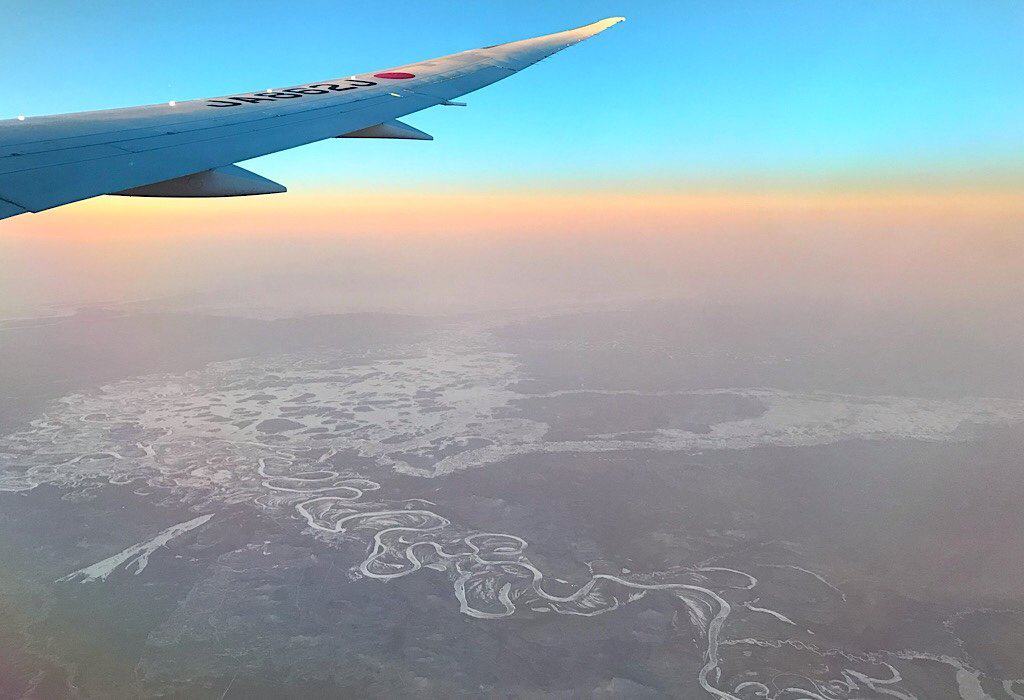 The flight to Tokyo and then on to JFK were only at around 20% capacity. The meals were great and we had room to lay out and sleep. The Japan Airlines onboard service is superb.
We were a bit nervous about what we would find in New York (JFK). We have not been in the country for two years. The news coming out of the country is not good and we heard that the flights would be packed. The JFK airport was busier than the other airports but not as bad as we expected.
The flight to Arizona (PHX) was packed. The seats were smaller and we were handed a cheap ziplock bag with water and a few pretzels as we boarded.
The airport in Phoenix was crowded ridiculously so. I wondered where so many people were going from a major COVID hot-spot.
My sister and her husband were there to pick us up. She had a crockpot full of warm food waiting for us at the house and we were thankful just to eat and go to bed.
Total Trip
We left Sydney Australia on the evening of the 18th and arrived at our final destination of Phoenix, Arizona the evening of the 23rd, five days later. We spent 50 hours in the air and 42 hours in airports & immigration. We flew from the bottom of the world to the top and then across all of Russia, then back across Russia down towards the equator and then halfway around the center of the globe and back to Arizona. It wasn't what we planned but we are lucky to have choices.
At the end of the day
Now, warm and cozy, laying on a memory foam bed with bamboo sheets, a heater keeping us warm and our bellies full, we work on catching more z's. My sister offered us the guest room in her backyard so we could isolate for 10 days and make sure we didn't pick up anything in the airports.
The path we took to get here is not one we would have chosen but in the end, I can't really complain. For us, 2020 was a great year. We were in one of the best places to be in the world and could still enjoy travel safely without endangering anyone else. It might take us a while to figure out what day, time zone, and season we are in now.
We are now in a little guest room with a blue door. How cool is that?
Feature Image taken by Tina D. Stephens, my sister. 🙂