So you wanna be a nomad? Do you want to travel the world slowly, one country at a time taking in the culture and natural beauty that the world has to offer? How much does it cost?
Since 2016 my husband and I have been nomads, traveling full-time. When we first sold our home and everything in it we had no idea how much this lifestyle would cost year over year. The only thing we had to go on was Nomadic Matt showing that he was able to travel for $50 a day solo. We used that as a starting point for our planning knowing that some years would be less and others much more.
NOTE: A chart that lists every country and the total cost is located at the center of this post (skip to total cost here). It is periodically updated as we travel.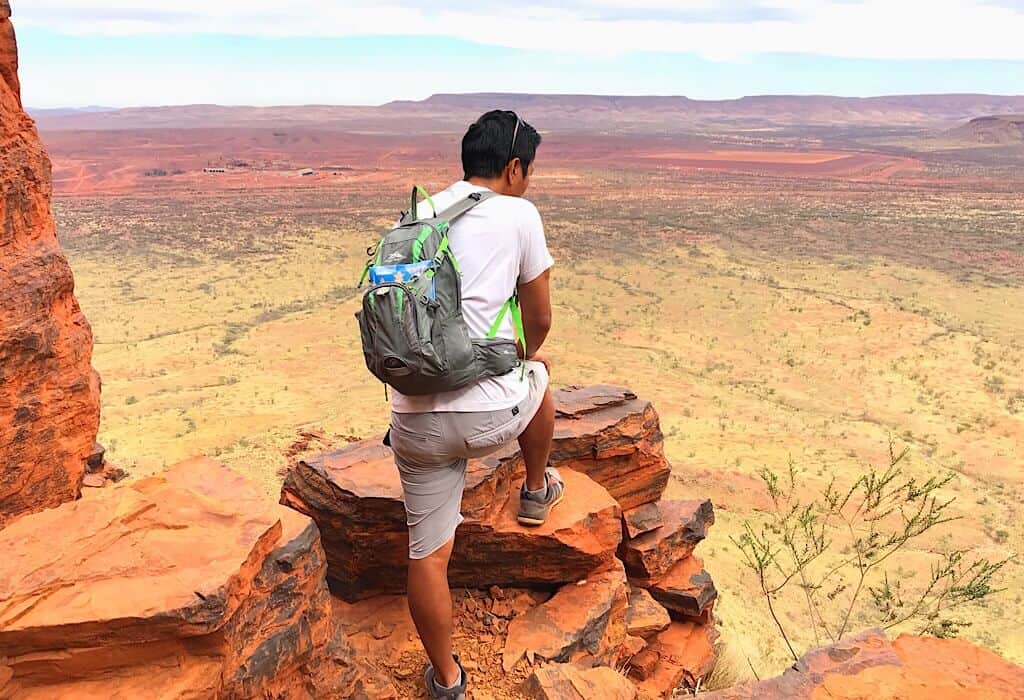 Our Lifestyle
Everyone will travel differently and the costs will vary accordingly. The most important thing about travel to us is to experience nature and culture. We will spend extra to make sure we include these experiences. Lodging and transportation are secondary to us and we will sacrifice them if it means that we get to experience the culture more deeply. This means that we usually don't stay in fancy hotels, and we use public transportation (we prefer it even) rather than taking a taxi or renting a car.
We do splurge for opportunities like a cruise in Galapagos or an expedition to Antarctica. Sometimes some comfort is good too. In Australia instead of just getting a small van, we splurged for something a bit bigger. It was a six-meter bus that was self-contained (shower/toilet etc) and tall enough for us to walk around upright inside.
Costs not included
One of the biggest financial concerns for US Citizens who are retiring early is health insurance and health costs. I have not included these costs in the charts below because health care will be drastically different for everyone based on age and country of origin.
We do not carry travel insurance and don't see the need. Our style of travel rarely includes expensive flights. If/when we do, we use our Capital One card which includes some travel insurance. Because we travel slowly, delays are an expense that doesn't really impact us negatively. What we carry in our backpacks is probably less than what we would pay in travel insurance premiums. We carry inexpensive Chromebooks to protect against data loss in case they are lost, stolen, or destroyed.
Business Expenses & Charity are also not included as that would obviously be different for everyone. The costs of running this blog are included in my charity expenses as all proceeds are donated towards freedom for young girls rescued from human trafficking.
A bit more about Health Insurance
We shopped around and found that GeoBlue seemed to have the best coverage and costs for full health coverage. We have a policy that covers us for every country in the world except the USA. This came in handy when I had knee surgery in Panama. GeoBlue covered everything beyond our deductible without a hassle. They even continued to cover supplements to strengthen my knee.
While we are in the USA we participate in a health share program. It is not true health insurance, but it does cover costs just like health insurance would. Regular health insurance in the USA doesn't work for us since they generally require in-network services and we never stay within one network.
The cost of GeoBlue would be double if we include the USA. However, since we are out of the USA for over a year at a time, it works for us to switch between the two policies.
We do not carry dental insurance. Instead, we participate in medical tourism. Trin had two implants done in Costa Rica. The service was world-class and cost less than the premiums we would have paid for dental insurance in the USA. Dental cleaning in Nicaragua was $10.
Business Expenses
We own two LLCs with rental properties. All costs for these homes including repairs, taxes, and fees are encapsulated within the business LLC. Most of the time I don't even see the expenses except on the balance sheet as our property managers handle them all. These LLCs are viewed and treated by us as diversified investments. We don't include them here as obviously everyone will have different portfolios.
Other Expenses
Since we don't have a home address we also don't have utility bills, storage costs (we sold it all), or many of the monthly expenses that come with most lifestyles. Outside of business costs which are all automated and within the LLCs mentioned above, health insurance is the only monthly fee we pay.
Everything we spend fits into six categories: Accommodation, Food, Entertainment (like swimming with whale sharks), Transportation, Technology, and Personal (clothes, etc).
If you would like more details on one of the countries listed below subscribe to this blog. After you subscribe reply to our welcome letter and let me know what countries you would like to see my line item details for. Or if you don't want to subscribe, you can still ask for the details – just let me know what you are looking for. 🙂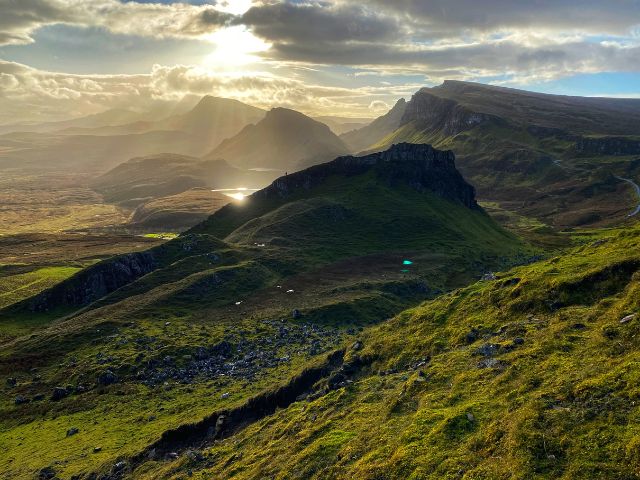 TOTAL COST
The data below is from Oct 2016 to January 2023. It does not include 19 months spent in the USA during those years. Below this chart are details about each continent and the costs associated with them.
Cost by Country/Region
First-year overview
In most countries, we were able to beat the goal of less than $50 a day. In fact, we blew it out of the water during our first year. Of course, we were in super inexpensive countries that the first year, but it was a great start for us.

Click here for more details about how we kept our living expenses low during our first year of travel.
Total Cost for Latin America
We spent two years and four months backpacking Central and South America. We primarily stayed in Airbnbs and utilized public transportation. Airbnbs gave us the ability to cook most of our meals using local ingredients.
Not included in the chart below is our one-way airfare to Costa Rica (where we started our journey).
We did a couple of volunteer stints that reduced our travel costs. I have included the details in the notes so that planning costs for others will not be skewed by this.
We may not have spent an exorbitant amount of money, but we did thoroughly love our travel. We took a cruise in Galapagos, hiked to Machu Pichu the more adventurous way, spent a month in the sacred valley, hiked the W trek to Torres del Paine, explored deep into the Amazon jungle, went scuba diving in Coiba with sharks, and so much more.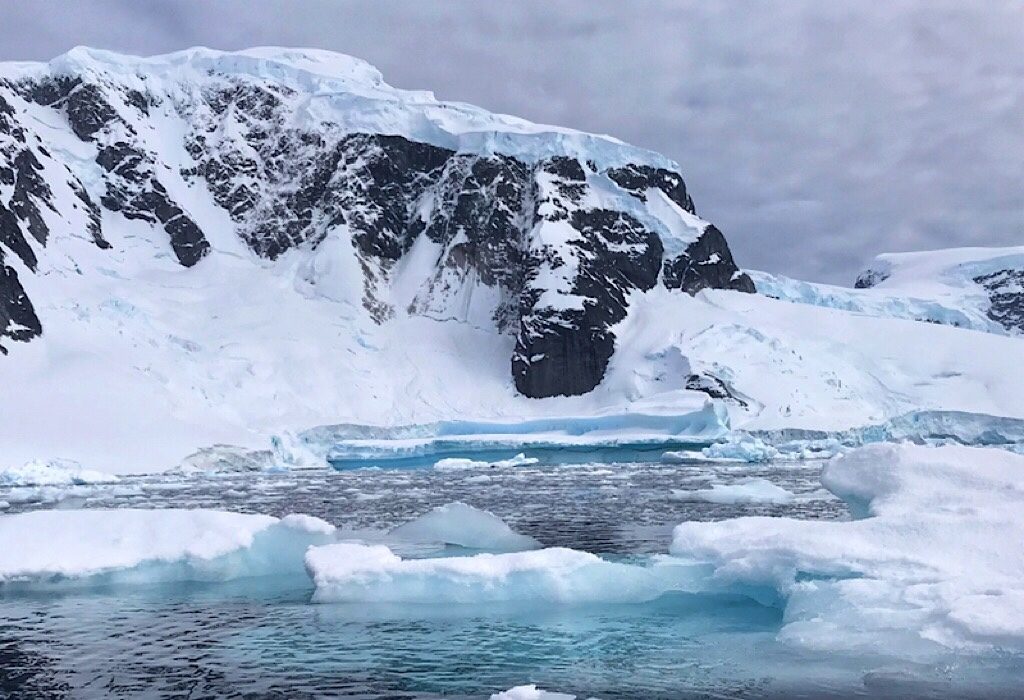 Antarctica
Yes, I just had to see Antarctica too. I opted for a 22-day expedition that explored the Falklands and South Georgia on our way down. I've never seen anything as amazing in my life. For me an expedition rather than a cruise was important. I wanted to set foot in Antarctica and walk among the penguins.
One of the best parts of travel is the people we meet, like David, an Arctic explorer who once drifted away on sea ice.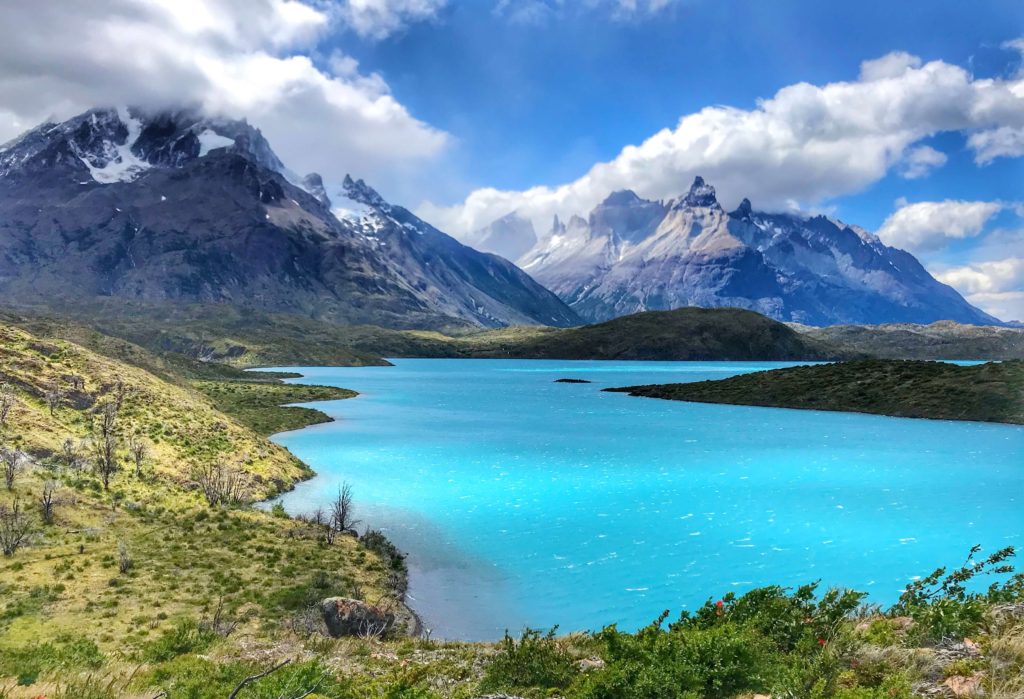 USA Visit
After exploring all the way from Nicaragua to Antarctica we flew back to the USA for a four-month visit. While there, we purchased a car in Arizona and took a road trip to the east coast. We sold that car in Pennsylvania for almost what we paid for it. Arizona cars sell well in Pennsylvania because they come with no rust.
When we are in the states, our focus is to visit friends and family so accommodation is often with them as we are passing through. I generally don't keep meticulous track of expenses in the USA as they probably wouldn't be helpful to other travelers. Another thing we like to do while in the USA is to upgrade or replace our laptops and phones along with any gear that needs to be replaced.
We flew back to the USA from Santiago, Chile for a total cost of $545 for both of us. The cost of this flight was reduced by using some travel points from our fee-free Capital One Card.
Philippines
In the Philippines, some of our accommodation costs were offset by staying with family.
One of our favorite attractions in the Philippines was exploring the rice fields in Banaue, northern Luzon (pictured above).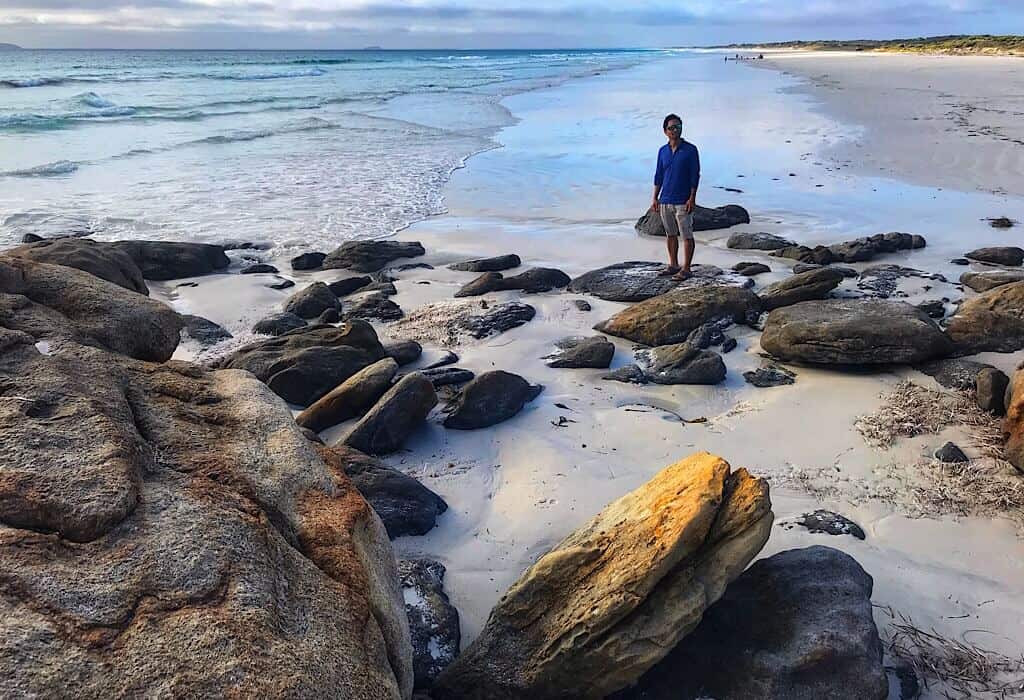 Australia
In Australia, we determined that buying an RV would be the most cost-effective way to explore the continent. We spend hours mulling over the type of vehicle to purchase but finally decided on a converted Toyota Coaster that we lovingly named Lil' Beaut. It was not only our means of transportation but also our accommodation while we did the Big Lap around the continent.
When we arrived in Australia we had to stay in Airbnbs and use public transportation until we bought our motorhome. Once we got Lil' Beaut it was a totally different way of traveling. Because of this, I have separated our costs into two categories: Renting and Owning.
Renting includes the cost of getting to Australia from the Philippines and all living expenses before we purchased our Lil' Beaut and after we sold her. To reduce these expenses we did two house-sits after selling our bus.
Owning includes all living expenses while we were doing the Big Lap around Australia. It includes the purchase and sale of our bus and anything we spent in Australia while living in our Lil' Beaut.
See Details about the costs of the Big Lap around the continent of Australia.
Europe… oops!
This didn't quite work out for us. We were blessed to be able to spend most of the pandemic in Australia where there was little to no community spread. We would have preferred to stay put but our Australian visa ended. We attempted to get a place in Finland near Trin's sister. The story of trying to relocate to Finland ended up being a three-part drama. First, our visa was up, then we were denied access in Helsinki and eventually had to find a place somewhere in the world to hole up for the rest of the pandemic.
Finland didn't work out, but the flight costs would have been the same to the USA from Australia (actually slightly more). The cost that still annoys me is the Airbnb payment. It was a total loss.
While waiting for the world to slowly reopen after the pandemic we spent time in the USA and I even accepted a job offer for the winter. Spring of 2022 however we were back on the road.
Europe – for real!
Twenty-seven countries have joined together to create the Schengen Visa. The great part is that travel between these countries is fairly simple. There are no passport controls at the border once inside and no separate visas are required for every country. Unfortunately, the visa only allows visitors to be in the Schengen area for 90 days out of every 180. So traveling Europe is going to require a bit of hopping around for us as we go in and out of the Schengen area every 90 days.
In May of 2022, we flew to Poland to start our first 90-day Schengen visit. Then we explored the Baltics before flying to Sweden to visit Trin's sister.
The remainder of the year was spent in the UK. While in the UK we had 69 days of house-sitting. Most of the house-sitting was in the stunning highlands of Scotland. House-sitting greatly reduces accommodation costs, but this time we offset them with a wee bit of damage on a rental car that we were liable for….oops. This additional little oops increases the Scottish transportation cost by $1,600 on the chart above.
Slow Travel
Even with the mishaps and unknowns of slow full-time travel, it is a freedom that we have come to love. It is not nearly as expensive as we thought it would be.
How much did you spend on your last vacation? Where did you go and what did you see?