Life is a journey of changes, and Trin and I are about to embark on two big changes: I'm coming out of retirement and we are giving up our nomadic status – at least for a little while.
Navigating big changes in life can cause strain on relationships. I believe that there are four key factors that help Trin and I stay on the same page, be it selling everything to travel, or settling down and pausing our travel.
First Big Change: Pausing our nomadic status
Five years ago we bought a one-way ticket to Costa Rica. From there we began our nomadic journey to explore the world slowly one continent at a time. We explored Latin America overland all the way down to Antarctica. We spent three months in the Philippines and then hopped down to drive the epic big lap of Australia. During the past five years we have taken in so much and moved so often we feel like now would be a perfect time to take a pause.
After ending up in the USA in January unexpectedly, we made a rough goal of flying to Europe by the end of this year. We estimated that it would take us two or three years to explore the countries across the pond. We are now putting that on hold until at least May of 2022.
This pause will give us time to process all we have seen and prepare for Europe. I want to do more research and learn more about European history. Trin wants to learn a few more languages to make the most of our time in Europe.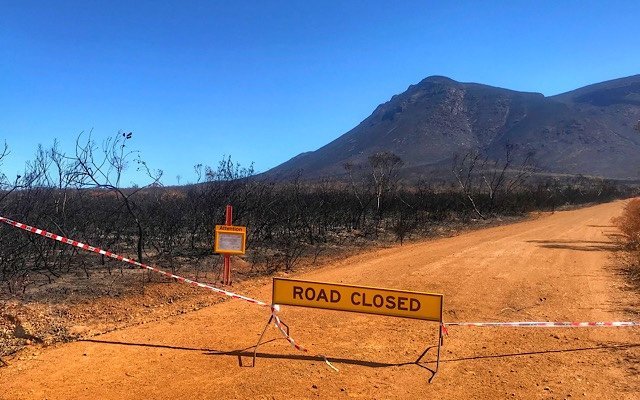 There are a number of factors that led us to this decision. Just two weeks ago our plan was to fly to Europe by the end of this year. One circumstance that contributed to our change of plans is the fact that quarantine and restrictions are still going on and changing from day to day in Europe. We had hoped that the situation would have settled down a bit more by now. Not only do we not want to spend time in quarantine we also don't want to be part of a problem by moving around from country to country and spreading something, even if we may be asymptomatic. So, we are staying put for the winter.
Benefits of staying in the USA for the winter
As nomads, we come upon holidays in peculiar ways. One year we ran from the firework bull on New Year's Eve and another year we spent Christmas binge-watching Netflix in Lima, Peru. We've had unforgettable and cherished cultural experiences during holidays. At other times we had an underwhelming fried chicken leg take the place of a traditional Thanksgiving meal while fleeing from a hurricane. I wouldn't trade how we spend the last five years for anything in this world, but this year I'm thrilled to spend some holidays with family in Phoenix.
The Stars just seem to align
One of our rental homes in Phoenix needs a few upgrades. The renters in that home are moving out by October 1st. The timing is perfect for us to move in and make necessary upgrades while living there.
Second Big Change: Pausing our retirement
Since we plan to pause for six months in Phoenix I took a job offer and will be working again!
Why would you work if you don't need the money?
When we left the USA in 2016 we had no idea what the cost of a nomadic retirement would be. Turns out it is a lot less than originally expected. For those who follow the FIRE (financial independent retire early) movement, we haven't even spent our 3% each year. So why am I going back to work?
Keeping the Mind Active
I love to be active and spend my time on activities that help me learn or provide something of value. Travel keeps us very busy, and writing about it keeps my mind active. Since we will be in Phoenix for the next six months I'll need to replace our travel activities with something else.
When we landed in Phoenix at the end of January this year I volunteered for a non-profit until we left on our road trip in May. I had a blast and I loved the organization, it is a place I want to support.
This same non-profit has a job opening that I have accepted. It is temporary with an end date of May 1st. I'm delighted about being a part of the team, even if only for a few months. It will be an opportunity to learn and provide value.
Fulfilling my Purpose
Last year this organization that I will be working with committed to raising a million dollars to bridge the digital divide. Children from struggling families were falling behind in school because they did not have access to laptops. This issue was exacerbated by the pandemic and virtual learning requirements. This organization didn't just fulfill that commitment, but they went further and raised one and a half million. All of the proceeds went to the local schools. They were able to provide laptops to children all across Phoenix. That's the kind of thing I want to be a part of.
This organization is there for the community, it reaches out to help and it teaches freedom of the soul. I've had to let go of many things in my life to be free. Some of those things were physical others were emotional baggage. When we let go then our soul can fly as if on wings like eagles. It is a freedom that no one can take away. My purpose is to share that freedom.
It will be Fun
The things I'll be doing in this job are things I love to do. I'll be planning events and doing financial reports – aka playing with spreadsheets and organizing stuff, that to me is so much fun.
Are we giving up our freedom?
In short no, we do not feel like we are giving up our freedom. Of course, I have obligations to the job I'm committing to and we will need to stay in one place till May of 2022. But accepting this job and deciding to stay in the USA for the winter is something we are free to choose. I recognize that this choice is a privilege and I am grateful for it every day. One of the reasons I'm choosing this change is because I want to share our freedom with others.
Four Keys to Navigate Change with a Partner
Change can be difficult individually and it can be more complicated when you have to navigate those big life changes with a partner.
"What if your partner is not on board?" What if you don't have the same financial goals, the same sense of adventure, the desire to see the same things?
We have often been asked how our relationship works in the midst of some of our interesting living situations. Selling everything and living as nomads, living in a 118-sq-ft Toyota Coaster, and facing big disappointments are all things we have done together.
Given the diversity of personalities and people on this planet, there is obviously no one answer for everyone. Every relationship is complicated but there are a few key factors that I believe keep us in step together.
1. Shared Laughter and Values
When Trin and I met retiring early wasn't even a thought for either of us. Not once did we discuss traveling the world together. We never discussed savings goals or quite frankly future plans. We were both focused on our careers. I think it is healthy and wise to discuss these topics but it is also important to understand that none of us know the future. It often all changes on us anyway. Life can throw some curveballs and circumstances and desires change as we age.
Our future goals had nothing to do with how our lives actually turned out. It is our values that remained the same.
Laughter
Laughter really is good medicine. The first thing that attracted me to Trin was that he always made me laugh. He still does and we find ourselves somehow finding a way to laugh even in some crazy situations that we have been in. It's a shared value of not taking temporary troubles too seriously. Trouble doesn't have to be a disaster.
Approach to Money
Trin and I did not discuss money often but we did share a similar frugal lifestyle. Both of us preferred a good hike in the woods to some expensive vacation. We seemed to handle money in a similar fashion. Our value even from the beginning was on experiences over things.
We were both broke when we met and neither of us dreamed of being as free as we are now.
2. Together in Purpose
Purpose is something higher than goals. Goals are tangible checklist items set to accomplish a purpose. When a goal is set with no purpose achieving that goal often is followed by a sense of emptiness. For example, financial independence is only a goal that enabled us to live our purpose. It is only a checkbox, not a purpose.
Trin and I value freedom. My purpose, my greatest desire, is to share that freedom with those around us. We both love nature and learning and have found ways to fulfill our purpose even while enjoying these things. How we fulfill that purpose is flexible – the goals are flexible as long as the purpose is met.
Goals vs Purpose
I don't have my future planned out, but I do have a purpose. I have many goals but they are secondary and subject to my purpose. Goals are valuable and important in an organization and in life to accomplish tasks. The danger in goals is when they become the end-all-be-all and one loses sight of the purpose.
3. Mutual Love
Seeing Trin happy brings me great joy. He is generally happy and it is easy for me to make him smile or laugh. It is what I enjoy doing more than most other things. Trin expresses his love for me in big and little ways. He selflessly gives up his time and energy.
Together this interaction winds around making our bond closer and closer. It is a fulfilling friendship and love that builds trust and unity as life unfolds. Our union is not ultimately about fulfilling our individual goals, but even in our joined purpose many of our individual goals/desires are met. The higher point is about us enjoying each other and accomplishing a purpose together.
This love is not perfect but it is enough to cast out fear because of the trust it builds.
Our nomadic lifestyle has resulted in us spending almost every moment together. Having a bond like this brightens each moment. We are both fairly independent people, but we have grown into one unit both tackling different tasks to bring it all together.
4.Flexibility
It is an understatement to say that our lifestyle requires flexibility. When living on the road things out of our control can drastically change our plans. The pandemic had us skipping New Zealand, making a try for Finland, and totally failing. It was a crazy pandemic travel ordeal. We both knew the situation was out of our hands so our only option was to make new plans.
Neither of us has a firm vision of what the future looks like. Having it all laid out cuts down on the opportunities for adventure that we find along the way. Rather than an exact picture we have ideas that can be accomplished in many ways. We want to continually learn and we want to fulfill our purpose to help others find freedom.
Our deep love and respect for each other give us patience as we navigate through changes. We care about the other's feelings and wants and love being happy together. This last part gives us patience when we are not yet on the same page. Like when Trin waited for me to be ready to retire years ago.
Are you free? What blue doors of opportunity have you taken? What changes have you made recently to create freedom in your life?