It's the people we meet along the way that endears a place for us. The most stunning artwork of nature can bring us to tears with its overwhelming beauty, but joy-filled, kind individuals go with us when we leave. In Oxford, this is what we will remember most.
The cover image above is of Kaz, owner of Oxford Fish & Chips (see more about Kaz below)
Stunning Architecture
Oxford, England is replete with old buildings and colleges that have been places of study for generations, some of them almost 1,000 years old. I imagine it could be quite a heady experience to study here amid such a history and within walls that have stood the test of time.
Oxford University
Andrew, a neighbor one doorway down the hall in our current Airbnb, is working on his Ph.D. at Balliol College. Balliol is one of the 39 colleges in Oxford University. We had the pleasure of spending an evening with him in great conversation. I learned many interesting facts about the political structure of the UK and some of the differences between it, the USA, and Ireland, where he is from.
After a fascinating discussion that included the history of political structures, a poem by Yeats, and Edmond Burkes's concept of the sublime I was quite impressed with Andrews's knowledge and his total lack of arrogance about it. It was one of those intriguing conversations that left me with a list of additional things to research and learn more about.
"Do you guys watch Desperate Housewives?" Andrew asked from the kitchen where he had gone to heat up his dinner.
It took a moment to answer the dramatic departure of topics. We were soon to learn that this series is his current obsession. The juxtaposition of our discussion that evening and his current obsession brought out the humanity of it all. No matter what our area of expertise is, we all enjoy being entertained by humor and the interactions that make society go around.
University Population of Oxford:
Of the 161,300 people living in Oxford, 20% are students at one of the two universities in town (2016 consensus)
A Lock-y Encounter on the River Thames
When I was a child history books told me stories of the River Thames. Those accounts included Roman conquests and Viking invasions. They all highlighted how important the Thames was for trading and commerce. But at the time, these stories seemed so far away, almost as far as a fairy tale. Now, having walked over Tower Bridge in London earlier this month and standing here beside the Thames that history seems so tangible.
Just below Oxford, Trin and I stood beside the Iffley Lock, one of the many locks on the River Thames. We were just about to continue our journey when we realized that a few narrow boats were lining up to go through the lock and we could witness the activity.
A feeling of excitement and gratefulness filled me. It was one of those surreal moments of "how did I, this kid who grew up in a Holler, end up here on the River Thames?
Living in a Narrowboat
"So do you live in the boat full-time?" We asked the couple who had just jumped off one of the narrowboats to operate the lock.
"Yes, for seven years now."
We were immediately intrigued and loved the idea of living on a boat on the River Thames. It looked like it would have more space inside than Lil Beaut, our bus in Australia. We soon learned that their names were James and Kelly. James speaks in such a rich and deep voice that we wondered if he side-hustles as a voice actor. Kelly's build and the noticeable ease with which she ran up and down the lock betrayed her marathoner background which we found out later.
Their narrow boat is called So Long, a name that we initially thought was a description of the boat's length while also being a clever use of the traditional phrase of farewell. Kelly explained that it's a nod to Douglas Adams' So Long and Thanks for all the Fish.
With the water level lowered, James navigated the boat into the lock. He closed the lower lock and Kelly opened the upriver lock. The boat began to rise.
"Would you like to hop on board and go up the river with us?" James called over.
"Sure," we didn't even hesitate and I thought, could the day get any better?
We talked of life on the boat and their work. We immediately liked both of them. They seem to really enjoy the lifestyle they have chosen even if some find it unconventional. They spoke of being closer to the outdoors and the peace that it provides. If they happen to have a loud neighbor, they just untie the boat and move downstream.
They gave both Trin and me an opportunity to take the helm. It gave us a feel for how So Long moved through the water.
"It will go under Osney Bridge"
As we approached the Osney Bridge, Kelly took over the rudder and James moved to the port side to lower the bikes that were on top of the boat.
The Osney Bridge was built in 1888 and is one of the lowest bridges on the river. In fact, it is used as a selling point for many of the boats on the river. "It will go under the Osney bridge," will interest more buyers, James said.
We all crouched down as Kelly expertly steered us directly through the center of the bridge where the arch is the highest. We sailed under the bridge without a scratch. James returned to the helm and Kelly disappeared into the bow to prepare lunch.
"Do you like your consulting jobs?" we asked James.
The smile that lit up his entire face said more than his "yes."
He not only had peace in his lifestyle but also in his work.
A blue heron caught our eye as it stood still and graceful in the shallow water beside the shore. A gentle breeze cooled the warm day. It reminded me of the Swedish Lagom, not too hot, not too cool, just right. Sunlight filtered through the trees, as the rhythmic sound of water lapped around us. It only takes a few moments to make new friends. When they understand a pace of life that flows with being in nature for much of the day it seems all the sweeter.
Riding the narrowboat along the river, going no more than 3 miles per hour, afforded us a different view of Oxford. We drifted by numerous other narrowboats moored along the side of the canal, navigated under bridges, and even went through another lock where we experienced first-hand the narrowboat rising to the level of the next lock. The moving tapestry of brick buildings eventually gave way to fields of green, and the vast open meadows of Burgess Field and Port Meadows where the cows were grazing.
On the north end of Oxford, Kelly pounded a stake into the ground where they tied up So Long. We walked a wooden plank to shore and thanked them for the wonderful day, hoping to see them again.
Trin and I walked back into Oxford and finished the evening with Evensong at Christ Church.
How many people live on narrow boats?
It is estimated that 15,000 people live on the water, many in narrow boats throughout the waterways of Britain. (per Sunny Lagoon)
Stumbling upon Kaz's Oxford Fish Shop
It seemingly happened by accident, if you believe in accidents. Trin and I woke up quite hungry after walking miles the day before exploring Oxford. We were craving a good bakery shop pastry and took off to find one that we found on google maps near us.
"Closed for the season," a paper taped to the window said. Many shops close between college semesters, but they don't update it online. We were sorely disappointed.
A few doors down the street, however, we found Oxford Fish & Chips aka Oxford Fish Shop. We've been told that we must try fish and chips here in England so today was the day.
"I'm sorry I'm not quite open yet but I will be in about ten minutes. Order whatever you want I will make it for you. I just have to wait for the friers to get hot," Kaz, as we soon learned was his name, truly seemed apologetic about not being ready, but his smile radiated joy from deep within. It speaks of a person happy with his life, a person who readily welcomes others in.
An Artist at Heart with a Beautiful Soul
I'm grateful that we have the luxury of time to wait for a shop to open and had the opportunity to get to know more about Kaz. He takes photos as a hobby, but they are worthy of a gallery. He showed me some of his photos. His portraits of people bring out the essence of the person in front of his lens, they bring out the good he sees in them. His work has been featured in Oxford galleries and in BBC News.
Kaz has been running this shop for 34 years. He waved at everyone who went by, sometimes calling out a greeting by their name. It was as if everyone in the neighborhood knew him and loved him. He was after all easy to like. Are we not all drawn to joy?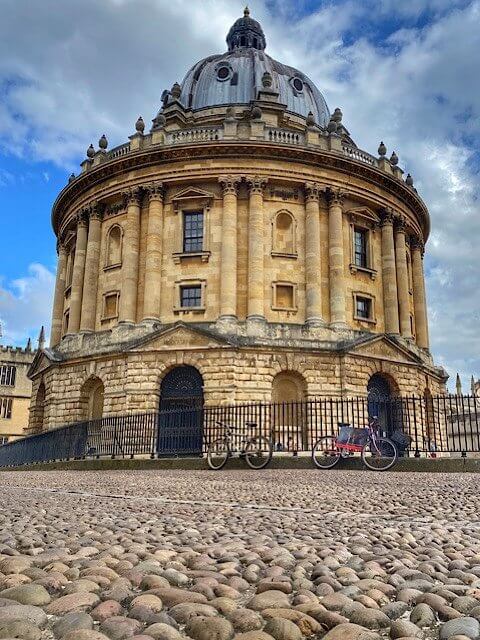 A Man of Compassion
As we talked with Kaz, a man walked in slightly hunched wearing baggy slightly ragged clothes. He seemed to be in pretty rough times.
"I'm a jew," the stranger said to me without much preamble. "People assault me. I think of killing myself every day. Do you think God will let people into heaven who kill themselves?"
My heart broke for him. We talked briefly, but what can a few moments do to heal his pain?
"What do you need, I will make it for you," Kaz said. Kaz treated him kindly and didn't let him pay.
We were only in Oxford for a short while but visited Kaz's Oxford Fish and Chips place a few times. We rarely go out to eat, but we were drawn to Kaz. The bonus was his delicious and decently priced fish and chips.
Even though the food alone was enough to have us return, on the days we went it was "Let's go see Kaz today," not "let's go out for fish and chips."
We left with Kaz's phone number in ink on a hamburger bag. He had written it down and given it to us telling us to call him if we ever needed anything or got stuck in our travels. I believe he truly meant it too.
Kaz it seems is the bright spot in his corner of the city. He is the stability in the neighborhood who knows everyone's name and has watched their children grow, along with his own nine children.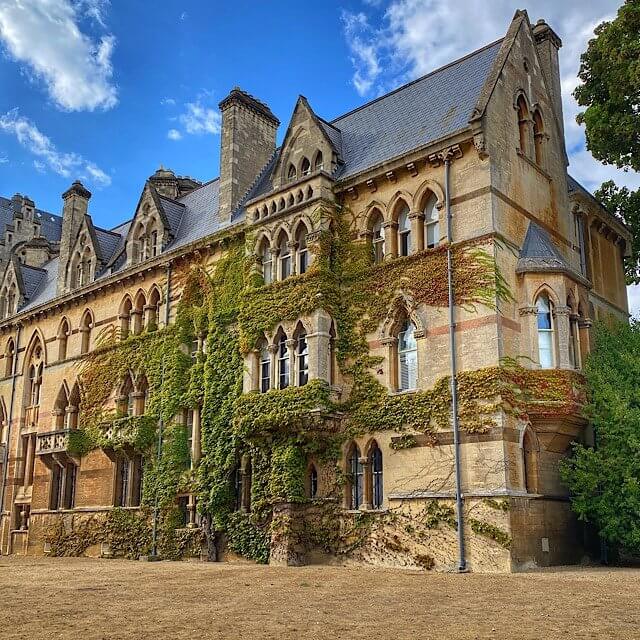 Friends in Oxford
Earlier this year in Poland we met Simon Edwards, author of The Sanity of Belief. Simon lives here in Oxford and he invited us to his OCCA office. There we met his team and joined in some discussions a couple of times. I was intrigued by different viewpoints and enjoyed the few hours we spent with this wonderful group of people.
Later in the week, we were invited back onto So Long for dinner with James and Kelly. I had so many more questions for them and was interested to hear more about their lives. We had a wonderful evening but it is not the end. I hope we see them again.
After all, we met Simon in Poland but saw him again here in Oxford. We have met people in Galapagos, Panama, and Antarctica that we then met again in Australia. It is a small world and we try to make a point to see our friends again.